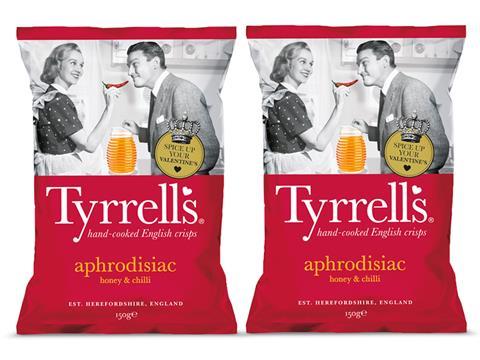 Valentine's Day is, er, still quite far away. But quickest on the draw with a special edition flavour this year is… Tyrrells.

Crisps are already the sexiest food around, but now Tyrrells has a special aphrodisiac flavour to get snack-hungry lovers in the mood. Chilli quickens the pulse and gets the tongue tingling, while honey supposedly helps release sexy endorphins. Phwoar!

Bogof recommends couples buy three bags - eat one each, then empty the third on to the bed so you can writhe around in them. Hot stuff.