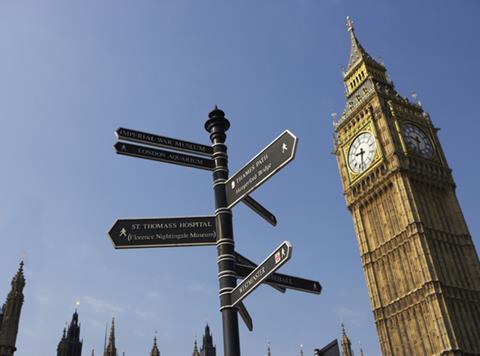 It's the end of the road for dear old Palmer & Harvey. We haven't been using them for months, not since they ran out of sweets, milk and tobacco (groceries basically). Whether Blighty will suffer the same fate as a result of Brexit remains to be seen, but there was a definite end-of-term mood around Westminster this week.

Mr Johnson seemed very perky when he came by this morning to pick up the 'sexy elf' costume I sourced for him from Mrs Bahawalanzai, my Jermyn Street supplier.

'Fancy dress do at the House, Boris?' I politely enquired. 'No?' came the quizzical response. Takes all sorts, I suppose.

So I'm not quite sure what's afoot, but according to Mr Johnson he and his friends Mr Gove and Mr Fox have been filling the cellar under the House with remaindered fireworks since the snap election and I was more than happy to help him out with a special price on my not inconsiderable stock of slightly illegal pyrotechnics (£100 the lot). I do hope they're careful.

And then it dawned on me! It must be for the new year party they've invited all their colleagues to. I should know because Mr Johnson also ordered some party invites, frozen canapés, and a few bottles of Breaky Bottom Brut English sparkling wine (6x750ml £150). I asked if he wanted something for dessert, but he said "that won't be necessary". I'm not sure what all the thick black plastic sacks were for either, but I expect it's some kind of party game.

I'm sure it will all be fun. I did point out to Mr Gove that what with Big Ben being refurbed there wouldn't be any bonging for Boris to pop his cork to, but he said not to worry, it would be a miracle if he dropped only 12 clangers by midnight.