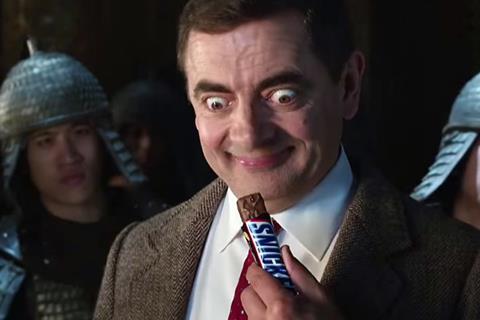 The British Heart Foundation has kicked off its 'Dechox' campaign – encouraging folk to participate in its sponsored choc ditching for the month of March.

But how to raise awareness? BHF commissioned a study of the UK's favourite chocolate bars – the results of which got pulses racing at Grocer HQ as the winner and the relative positions of Bounty and Fry's Turkish Delight were debated with artery-endangering fury.

Here's the full list – though maybe don't read on if you're feeling faint of heart.
Britain's top 30 favourite chocolate bars
Snickers
Cadbury Dairy Milk
Galaxy Bar
Bounty
Kit Kat
Twix
Twirl
Wispa
Mars Bar
Flake
Crunchie
Aero Mint
Kit Kat Chunky
Toblerone
Double Decker
Cadbury Fruit & Nut
Milkybar
Bournville
Lindor
Fry's Turkish Delight
Daim
Cadbury Caramel
Galaxy Ripple
Cadbury Fudge
Picnic
Starbar
Galaxy Caramel
Milky Way
Aero
Yorkie
Source: British Heart Foundation/OnePoll