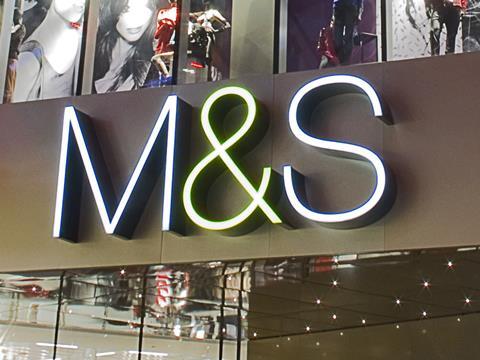 I am such a juggins, readers! I knew there was something in the diary for Saturday but it quite slipped my mind, even though I had the gilt-edged card stuck to the Smeg door with that lovely Frexit fridge magnet. Well, I suppose it's understandable. The media were awfully quiet about Windsor & Markle's Magic & Sparkle, don't you think? It wasn't until their nuptials got a passing mention on Radio Bore I realised I didn't have a thing to wear.

So if you were one of the obsequious handful of subjects who tuned in and happened to see the empty chair in the front row, well, mum's the word, eh? I banged off a quick message to Her Maj to say sorry - who knew she was on Snapchat? - and though she hasn't replied yet, I'm sure it's just because she's finding the right words.

Talking of M&S, it's all looking a bit grim, don't you think? Slipping out of the FTSE 100, shutting up shop in some of its tawdrier locations and what have you. The Pumsey undies account has been firmly with Victoria's Secret for some years so I'm not overly worried, but for the frumpier fashionista (as I like to refer to dear Theresa) it's all looking, well, pants.

And of course I'm being led a merry dance by all those dear sweet MPs who think they have something intelligent to add to the Sainsda whitewash I am leading with Godfather Coscelli at the CMA. They actually want to hold a parliamentary inquiry, bless them, saying a duopoly would crush dear old Farmer Giles. Ouch.

Darlings, really! How long do you think our lovable, straw-nibbling population would last under Amazon and the Kraut contingent?! Now do be absolute dears and let the grown-ups get on with it.
Donna Pumsey, aka Ms Frexit, is our one-woman troubleshooter at the Department of Food Retail Exports Imports and Trade. You can follow her at @MsFrexit. Just not too closely.