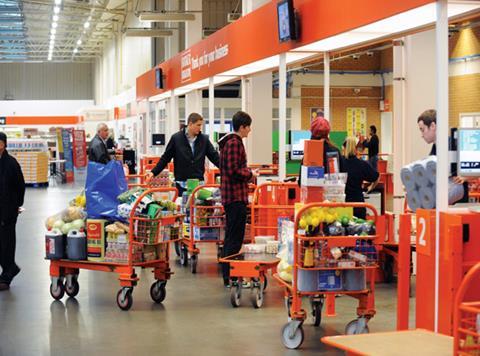 Booker is holding a 'Thank You' event next week to thank its customers for their support last year.
Mega deals, products tastings and free stock will be available during the event, which kicks off on Wednesday (29 January) and runs until 4 February.
It will also be mailing retail customers more than £1m worth of vouchers to spend in Booker branches.
Deals on offer will include Carling 6 x 4 x 500ml for £14.99, Smirnoff vodka 6 x 70cl for £52.99, and Pringles 6 x 190g for £4.99.
"2013 has been a tough year for independent retailers and we really wanted to say thank you to them for their support," said Steve Fox, sales director for retail at Booker.
"The whole team at Booker genuinely appreciate that more retailers are choosing to shop at Booker and we will work hard to help them grow their sales and profits."
Booker CEO Charles Wilson added: "Without the support of our professional customers, Booker would not exist. We want to say thank you for their support in 2013/14."