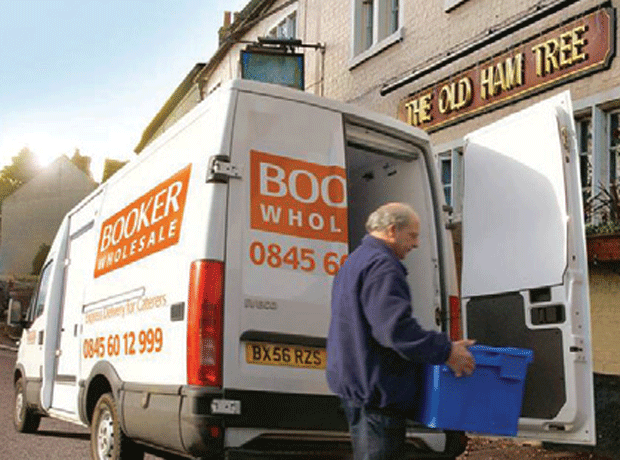 Tobacco sales at Booker have been hit by the illicit trade.
The cash & carry giant this morning revealed a 2.5% like-for-like decline in tobacco sales in Booker depots in the 12 weeks to 21 June. At Makro, like-for-like tobacco sales fell 20.8% during the period.
"Tobacco sales, as expected, have been depressed by the growth of illicit tobacco," CEO Charles Wilson said.
"Makro has a small tobacco business and the tobacco sales decline has been compounded by the impact of the display ban."
The Grocer revealed last month that Booker had aligned Makro's tobacco prices to its own following completion of the merger.
Total group sales rose 13.6% during the quarter – the first to include Makro within its reporting. At Booker, total like-for-like sales rose 1% and non-tobacco like-for-likes by 3.1%. But at Makro, they fell by 6% and 3.6% respectively.
The wholesaler's plans to bring Booker and Makro together were "on track", Wilson said.
"Overall it has been a good quarter," he added. "After a good start, we anticipate that Booker Group is on course to meet expectations for the year ending 28 March 2014."
Booker also revealed a strong performance from its retail, catering and delivered wholesale businesses.
Its retail business, Premier, won Symbol Retailer of the Year at The Grocer Gold Awards last month.
"Our retail business has made good start to the year," said sales director for retail Steve Fox.
"Premier is performing well along with our other retail clubs Shop Local and Shop Local 2 Go which is due to the great value they deliver for both our customers and their shoppers."
Sales director for catering Stuart Hyslop added that Booker's catering business had also performed well, despite conditions described as "challenging".
"We have renewed our commitment to delivering Locked Down prices for chefs and caterers on the products they buy most often so they have the confidence to set their menus without the price changing at Booker," Hyslop said.
Investec analyst Nicola Mallard added: "This was achieved against tough comps from Q1 last year, which included a reasonable weather Easter and the extended Diamond Jubilee bank holiday. Several retailers have commented on similar tougher comps from this period."
Booker Direct
Its delivered wholesale business Booker Direct made "solid progress", during the quarter, added Booker Direct MD Mark Aylwin.
"We are delivering good growth from our existing customers, as well as attracting new customers," he said.
"The outlook remains challenging however I am confident that we will continue to work in partnership with our customers to help them grow their sales and profits."