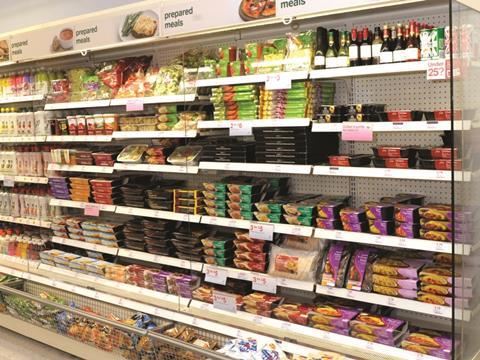 Boots has called time on its trial of evening meals and expanded its food for now range instead.

Last spring, the chain launched its first range of evening meals, which consisted of 27 products including paella, Thai green curry and broccoli and cauliflower cheese.

However, Boots said the range - launched under its Shapers healthy eating brand in 100 stores - failed to get beyond the trial stage.

It has also decided not to proceed with its trial of an extended grocery offer that began in partnership with Musgrave in 11 stores at the end of 2012.

Instead, Boots said it had expanded its presence in the healthy convenience market with new snacks from Kettle, Bear and Metcalfe's Skinny, as well as own-label sandwiches, salads and drinks.

"We have recently expanded our food for now and healthy snacking ranges, which are both seeing strong performance," a Boots spokeswoman said.

It has also increased the number of stores stocking its exclusive Jamie Oliver lunchtime range from 100 to 117 and expanded the range with new products including a veggie Bombay flatbread.