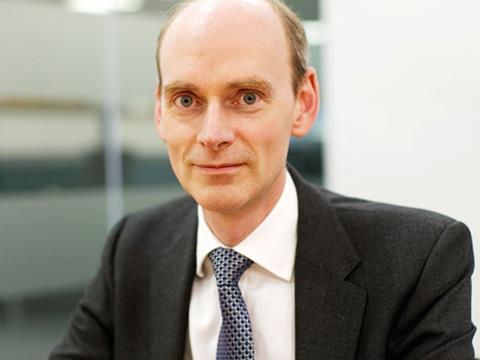 The BRC sent a fresh warning to Theresa May and the EU's chief Brexit negotiator Michel Barnier of chaos in the food and drink supply chain as a result of a "cliff-edge Brexit".
The retail body has written an open letter to both May and Barnier reminding them that the "livelihoods of tens of thousands of farmers and food producers in the EU" depend on a smooth food supply chain.
"This supply chain is fragile," it warned. "Failure to reach a Brexit deal will mean new border controls and multiple non-tariff barriers through regulatory checks, creating delays, waste and failed deliveries."
These delays, the BRC added, could lead to food rotting at ports, thus reducing product quality and choice for customers, as well as higher prices as the cost of importing goods from the EU increases.
The BRC's analysis found food and beverage products would face an average increase in the cost of importing from the EU of up to 29% from non-tariff barriers, under a no-deal scenario.
"We must avoid a cliff edge scenario on the 29 March 2019 at all costs. Failure to achieve a smooth transition will create a lose-lose scenario for UK consumers and EU producers," said BRC chairman Richard Pennycook.
"Frictionless trade is essential if the industry is to continue to provide the level of choice and value in shops that UK consumers are used to seeing. It is now of the utmost importance that the government proposes a workable solution to the backstop that gets the Withdrawal Agreement over the line and allows for a smooth transition."
Over 12,500 small retail businesses will be at high risk of going bust in the event of no deal, the association warned.
The BRC warning comes as consultancy firm Oliver Wyman remodelled a variety of potential post-Brexit scenarios and found Brexit will cause profits for consumer businesses to fall by between 1.1 and 4.2 percentage points. It found that free trade deals with non-EU countries would lessen the impact by just 15%-35%, and business profit would still fall by between 0.7 and 3.4 percentage points.
A supermarket with revenues of £10 billion could expect to lose between £214.8 million and £737.1 million in profit, unless it raises prices. Red tape on imports and changes to labour could also push supermarkets' prices up by 2.3%–7.8%.
Duncan Brewer, partner at Oliver Wyman and lead author of the report, said: "No matter which trade deals are agreed, the fact that the UK is leaving the EU will create new red tape costs for imports coming into the UK from the Customs Union. Our research clearly shows costs from this red tape are always higher than any cost reductions gained from free trade deals, leaving businesses and households worse off after Brexit."