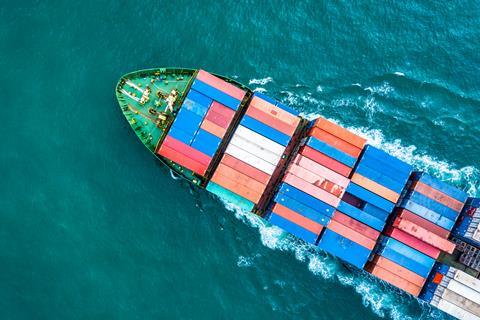 UK imports of foods like cheddar, beef, pork, sugar, fish and tinned tomatoes are surging as more suppliers admit to stockpiling to prevent post-Brexit disruption.

Import volumes of some key commodities saw double-digit increases in January 2019 compared to January 2018, research by The Grocer using HRMC trade data found.

Ornua, which owns Pilgrims Choice and Kerrygold, announced last year it was building up stores in the UK to prepare for Brexit "uncertainty" - and HMRC data shows UK imports of EU cheddar surged by 47% year on year in January, to 7,344 tonnes, while imports of EU butter were up 39% year on year to 6,062 tonnes.

However, the data suggests UK suppliers of continental cheese have also been stockpiling, with a big upswing in imports of Grana Padano and Parmigiano Reggiano (+27.7%), Gouda (+18.3%) and Edam (13.5%) in January 2019 compared to January 2018.

"Speciality cheeses have been performing well for a while but there is no doubt that for the cheeses that can take stockpiling, there has been as much done of that as possible," said an industry source.
Imports of EU frozen beef (+10%) and pork (+24.1%) also saw a significant upsurge in January 2019, confirming reports meat processors have been stockpiling to prevent post-Brexit shortages.
Food suppliers have also been stockpiling commodities sourced from outside Europe, the data suggests. UK imports of frozen fish - most of which comes from third countries - were up 30.8% year on year in January.

It comes after Birds Eye owner Nomad Foods became the latest fmcg giant to announce it was stockpiling. Boss Stefan Descheemaeker told investors earlier this month the company was "building additional safety stocks ahead of March 29" to "ensure uninterrupted service to our customers".

With Mondelez, Nestlé, Coca-Cola and Premier Foods among other manufacturers stockpiling ahead of Brexit, there was also a surge in imports of other raw materials such as palm oil (28.5%), cocoa (6.8%) and maize (124.2%) in January 2019 versus January 2018.
Imports of raw cane sugar from the EU, meanwhile, hit 5,700 tonnes in January 2019 compared to just six tonnes in January 2018, after French importer Tereos told The Grocer it was building up stocks to prevent disruption.

The HMRC figures also point to a big upswing in imports of some finished products, including tinned tomatoes (+37.3%), tinned tuna (+19.4%), jams, jellies and marmalades (+7.2%), pasta (+6.4%) and wine (+5.6%).