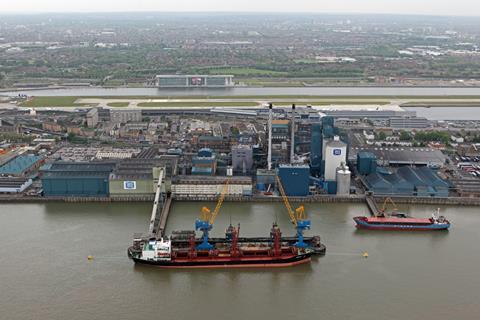 It's rare that I wake up and find Michael Gove has stolen my thunder. But that is exactly what happened last Sunday when he toured TV and radio studios warning us that change was coming on 1 January, and we had better get ready. I couldn't agree more.
Whether as the chair of the FDF EU Exit Committee, or in my day job as a sugar manufacturer, this is the message I've been trying to push home for months now. Whether we get a deal or no deal with Europe, lots will change. And we need to get ready.
It's been harder than ever to make that case over the past few months, as we've all wrestled with this wretched virus. We've either had our minds on how to keep our colleagues safe whilst meeting unprecedented demand from our retail customers, or been worried sick about the future for our foodservice colleagues. In our business, the procurement team we need to focus on new customs procedures have been frantically sourcing more packaging material to keep our factories running. And the logistics team we need to source heat-treated pallets have been busy just getting enough pallets of any sort to keep our products moving into the supply chain.
But quietly, and diligently, many of us have tried to keep one eye on what we need to do to prepare for 1 January. Our FDF Committee has been catching up monthly to understand the risks, whilst not forgetting the opportunities. And the numbers joining the committee have risen threefold on recent video calls. Meanwhile, in our company we have reconvened our working groups and dusted off our earlier work tackling everything from food labelling changes to securing the services of new customs agents across our European markets.
I've learnt three important and hard lessons through all of this.
Firstly, this will not be a perfect process. We started by waiting for all the answers we needed from government officials. But I've sat in many meetings where government officials have found polite and coded ways to say they do not know, and probably will not have, the answers to all of our questions. Now is the time to accept that and the uncertainties and risks ahead. Managing risks is what businesses do, after all.
Secondly, keep it simple and manageable. We wasted months worrying about the scale of the challenge. But at FDF we've distilled our preparations down to four key areas: moving product across borders, regulatory changes such as labelling and plant and animal health, making sure the EU colleagues in our UK businesses feel welcome, and preparing for the specific situation in Northern Ireland. There are some fantastic staff at FDF who have grown into unassuming experts in these areas. Please use them.
Finally, keep asking questions. We felt were ready to go for no-deal last time but when we spoke to those we trade with, we found some weren't. Suppliers and customers need to be involved in preparation early. And big picture didn't do it. It was only when we boiled down the new requirements to a list of detailed process flows, with names and deadlines against them, that we finally felt ready.
The publication of the 206-page document on the UK-EU border by the UK government this week has much of what we all need to prepare the detail. Take it with you to the beach this summer. And remember, you're not alone. Help is out there from the FDF, the government and others. Don't feel embarrassed about asking for it. Deal or no deal – now is the time to get prepared.