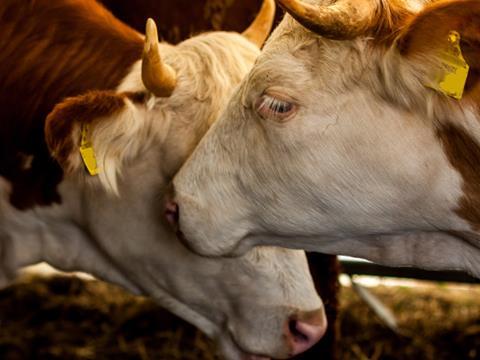 Food and farming groups have welcomed the prime minister's announcement there will be "no hard border" with Ireland after Brexit.

Theresa May made the announcement in Brussels this morning at a joint press conference with European Commission president Jean-Claude Juncker after overnight talks with the Democratic Unionist Party.

She said the UK and EU had made "significant" progress on three key "separation issues" - the Irish border, the right of EU citizens and the financial settlement for Brexit - meaning negotaions could now move onto trade and the transition arrangement.

"In Northern Ireland we will guarantee there will be no hard border and we will uphold the Belfast agreement," she said. "And in doing so we will preserve the constitutional and economic integrity of the United Kingdom."

The rights of three million EU citizens living in the UK would be "guaranteed", enabling them to "go on living their lives as before" after Brexit, said May, who insited the UK and EU had reached a financial settlement that was "fair to the British taxpayer".
Important issue

The announcement was welcomed by the FDF, which last week warned food and drink companies across Europe had "deep concerns" over the "lack of certainty" in the Brexit negotiations.

"We look forward to seeing the detail of what has been agreed on citizens' rights and on the border between Northern Ireland and the Republic of Ireland; both issues of critical concern to food and drink manufacturing," said FDF director general Ian Wright this morning.

However, he stressed that time remained "desperately short" and called for "swift progress" on future trade relations between the UK and EU, as well as details of a transition period. "This must maintain the status quo so businesses have the certainty they need," he added.

Irish Farmers' Association president Joe Healy said the agreement reached between the EU and UK to avoid a hard border was "an important outcome for the farming and food sector" in Ireland and had the potential to "be helpful in resolving a number of the challenges that Brexit posed for the sector".

A joint UK-EU report on phase one of the negotiations said the UK remained committed to "protecting the North-South co-operation" and would "ensure no regulatory barriers develop between Northern Ireland and the rest of the United Kingdom".

The UK intends to achieve these objectives through the "overall UK-EU relationship", according to the report, but if this is not possible it will "propose specific solutions" to address the "unique circumstances" of Ireland after Brexit.

Until these solutions are agreed, the UK will maintain full alignment with the rules of the Internal Market and the Customs Union, it said.