21 (25) Persil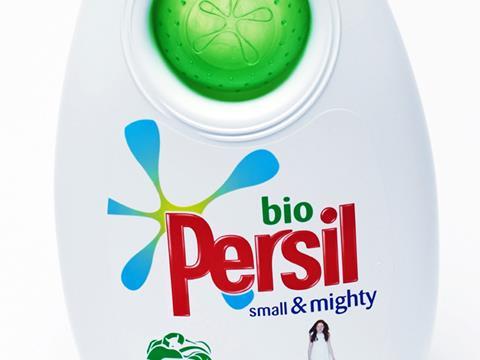 Sales: £247.5m (+2.9%)
Persil has been around for over 100 years but is not taking its foot off the accelerator when it comes to innovation. Last year's big news was the launch of Persil Dual Action Capsules, combining liquid and stain remover in one capsule. Owner Unilever says such "value-added" innovation has allowed it to put up average prices without having a negative impact on the brand. The big supermarkets' shift in promotional strategies, putting big brands to the fore, has also worked in its favour.
22 (22) Quaker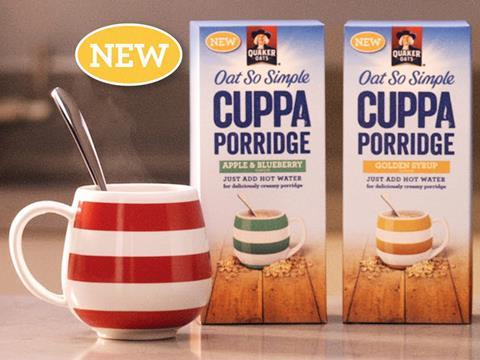 Sales: £247.1m (–1.4%)
Quaker's growth has come to a grinding halt with its first dip in value in seven years, on flat volumes. Part of the problem is "significant and successful" rival NPD, such as Special K's Multigrain Porridge (no72), says PepsiCo. Growing competition has taken a £14.5m bite out of Oat So Simple, although this has been partly offset by strong growth in the Big Bowl and Heaps of Fruit variants. Cuppa Porridge has racked up £2.7m since its October launch. Breakfast Biscuits are down 48.4% to £2.3m.
23 (30) Felix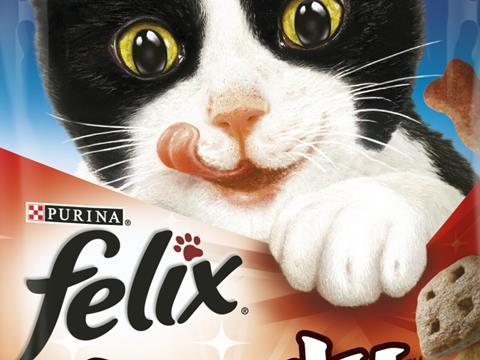 Sales: £236.0m (+6.2%)
Felix remains top cat in UK petfood. The Nestlé Purina brand might have reacted to the raging price war in an unconventional way, bumping up average prices by 4.6%, but the rise has not had a negative effect on sales.
Just the opposite in fact; they have kept on climbing. And as a result, Felix has kept moving up the table this year, rising from 30 to 23, and further widening the gap between it and its great rival in the petfood aisle, Whiskas.
So how has it done it? Premium products, for one (hence the rise in price). Felix Crunchy Crumbles is a perfect example.
Unleashed in 2014, Crunchy Crumbles come as 12 packs of 100g pouches of wet catfood in eight different meat or fish flavours that come with a separate resealable bag of crispy topping for well-heeled owners to sprinkle over their pampered pussies' meals.
"There's steady growth in luxury catfood as cat owners seek to offer their cats tasty flavours, picking up on human culinary values," says Liz Wood, marketing director at Purina, explaining the concept behind the award-winning product, which retails for about £4.50.
The launch was so successful it has a dedicated Facebook page ('liked' by 209,000 people). And Purina's 'World of Felix' website, where cat owners can redeem on-pack tokens for pet-related products like feeding bowls, also remains popular.
It all combined to deliver a 6.2% value sales uplift for the brand, while unit sales bumped up by 1.5%, further cementing Felix's position as number one.
24 (24) Galaxy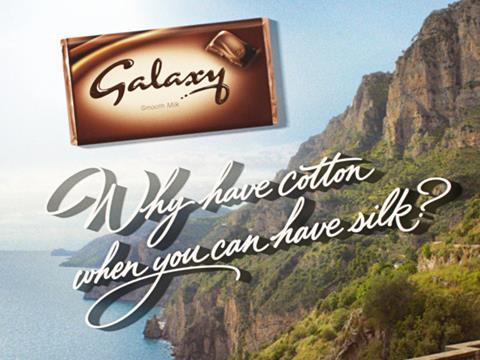 Sales: £247.1m (-1.4%)
Mars spent an astronomical £11m on marketing the 23g Galaxy Little Treats launched last summer. It also upped airtime for its Why Have Cotton… ads. Still, the brand has lost a £7.7m chunk of its value as confectioners have had to deal with the continuing backlash against sugar and declining space at the tills. A relatively strong performance by Dairy Milk (no4) hasn't helped either. Mars hopes a redesign of Galaxy Caramel variants and the launch of a salted caramel bar will help in 2015
25 (20) Whiskas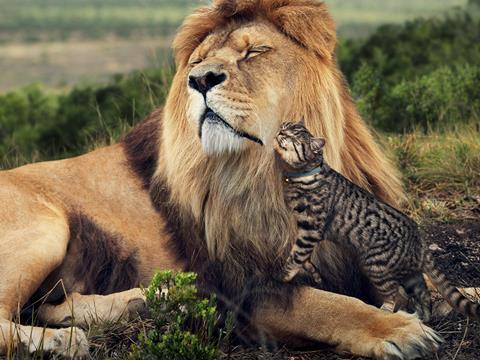 Sales: £231.9m (–13.4%)
It's a fall of five places for Whiskas – sales have plunged £35.8m, making it the third biggest loser of the year in absolute value terms. "We have strong plans in place to turn this around," says a spokeswoman, who adds Whiskas has started to see its performance improve. That's partly down to Whiskas reacting to being left behind by the rise in premium petfood pouches, which it has begun to rectify with a 50g pouch. Nevertheless, rival Felix's (no23) lead has widened.
(23) Heinz Soups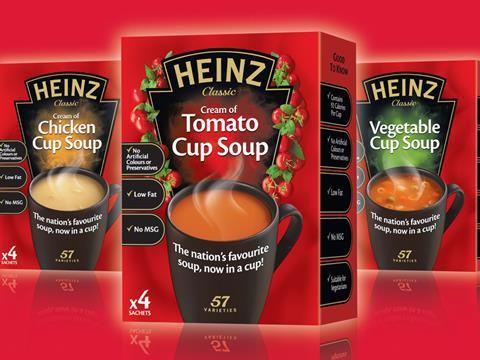 Sales: £218.0m (–10.2%)
A raft of NPD and big ad spend show Heinz is throwing everything it's got at recovering value in a sector hit hard by one of the mildest winters on record (never mind that it also performed poorly during the Arctic winter of 2013). The brand rolled out its Get Well Soup campaign in January, re-entered dry soup in the summer after a five-year absence and relaunched its Squeeze & Stir soup. It also added more lines to its premium Black Label range, which is bucking the overall decline.
27 (29) Heinz Beanz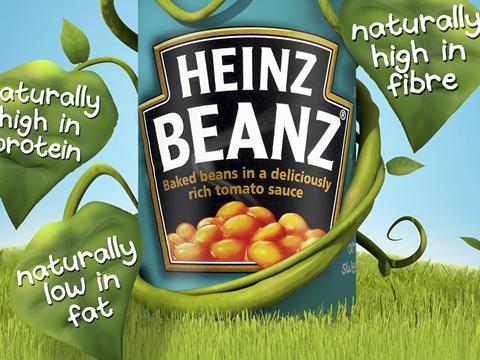 Sales: £217.0m (–2.9%)
Despite heavy investment in the marketing of all its brands, Beanz volumes fell faster than value – down 3.5%. The brand has struggled to increase sales as a result of changes in promotional activity in a tough market, according to its latest UK accounts. However, it continues to roll out new products to adapt to the environment. In a further bid to muscle into the £60m beans & pulses market, it launched Fajita pinto, Tuscan cannellini and Veg Chilli kidney beans varieties to add to its Five Beanz range.
28 (28) Müller Corner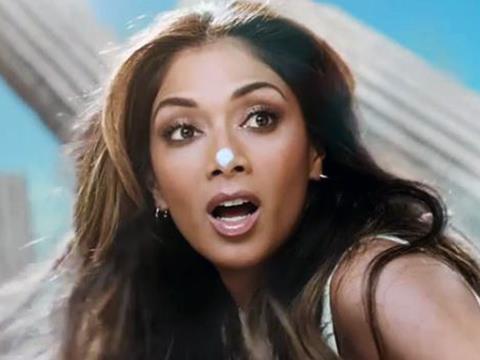 Sales: £214.4m (–4.8%)
Müller continued its high-profile partnership with Nicole Scherzinger but sales were less than 'Scher-mazing'. Value and volume fell as the entire yoghurts & desserts category struggled with aggressive competition from own label; headlines decrying the high sugar content of some yoghurts heaped on pressure.
Despite this, Corner has stayed comfortably ahead of rival Activia (no33). And its NPD has kept a decidedly indulgent bent, including Greek-style Bliss Corners.
29 (34) Wrigley's Extra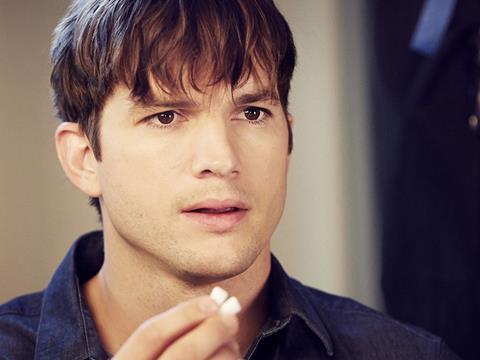 Sales: £213.9m (+5.9%)
With sugar now public enemy number one, Wrigley's is cashing in. The brand has signed up Ashton Kutcher for TV ads, part of a year-long, £15m campaign promoting the benefits of sugar-free gum and its Eat Drink Chew oral care message. That's not all. The brand has strengthened its soft-chew offering with new strawberry and bubblegum flavours and is busy rolling out LED-lit counter top display units in a bid to fill the vacuum at checkouts as retailers remove sweets and chocolate from their tills.
30 (26) Innocent
Sales: £207.7m (–10.8%)
In the anti-sugar witch hunt Innocent is guilty as charged, say health lobbyists. And their increasingly alarmist proclamations have hit sales hard.
"People are making an active decision to avoid fruit juice," says Innocent MD Nick Canney (CCE's former sales & marketing VP). Indeed, Innocent's range of juices has contributed £12.9m to the brand's overall £25m losses.
This isn't all down to the backlash against sugar, of course. The average price of Innocent juices has risen 7.3% as the fierce deals that have characterised the juice market in recent years have eased.
That Innocent juices have sold for an average of 5% a unit more than Tropicana Pure Premium (no19), which has seen prices dip 1.8%, is no doubt a crucial factor in Innocent's steeper decline.
Smoothies had a rough time too. The core range is down £13.4m. But it's not all bad. The March launch of Super Smoothies, with functional ingredients such as echinacea and guarana, has reached £7.4m, aided by an autumn extension into 750ml cartons.
It's just the start. This spring Innocent rolled out Skip to the Beat and Easy Greens cold-pressed fruit & veg juices to grocery and unveiled its first new smoothie since 2012, containing apple, pear & beetroot. "There's a need to innovate," says Canney. "We're starting to broaden our range and make it more nutritionally dense."
Veg Pots could do with similar attention. The microwaveable meal pot range is down 25.6% to £11.2m. This time around, sugar's not to blame; a 26.6% hike in average price is the major culprit.