41 (40) Weetabix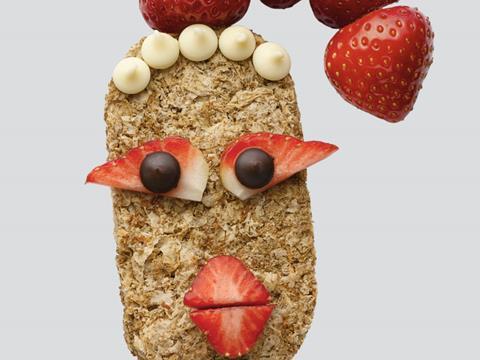 Sales: £178.0m (–3.1%)
Weetabix has gone soggy, with value and volume down in more or less equal measure. Given the decline of the traditional breakfast, the rise of on the go, deflation, the discounters and so on, it's little surprise Britain's biggest breakfast cereal is struggling.
Weetabix says marketing trumpeting its health credentials and investment in convenience offerings will help breathe new life into the brand in 2015. In January, Weetabix introduced the world to Weetabuddies – the brand's first characters since the Neet Weet gang in the 1980s – as part of a £5m push aimed at encouraging children to get more of their 5 a day by mixing the cereal with fruit.
"Consumer engagement has been notable with the most recent stats showing the ads have had 1.2 million views online and over 3,400 entries since the campaign started," says head of category Francesca Davies. It's also been challenging the trend for wheat and gluten avoidance with a campaign encouraging Brits to eat more whole wheat, fronted by Gabby Logan.
The £5.1m Weetabix On-The-Go drinks have racked up since launch last January suggests it's also backing the right horse by focusing on convenience. To a point. Sales of On-The-Go Biscuits are down 52% to £5.2m after distribution losses in Asda, Tesco and Sainsbury's.
Biscuits for breakfast are old hat, it seems. This year it's all about the breakfast drinks. "We're fully committed to our On-The-Go offering and are focusing on our category leading breakfast drink, which will be heavily supported in 2015," says Davies.
42 (37) Kit Kat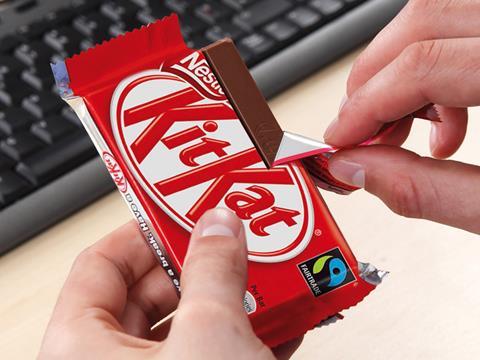 Sales: £177.8m (–7.6%)
Kit Kat could do with a break. The brand has lost £14.7m in the past year, putting it on a par with Mars (no71) in terms of absolute losses. The removal of chocolate from the checkouts of many retailers and the ongoing debate around sugar certainly won't have helped, but neither would a lack of news from the brand in 2014, save a couple of limited-edition variants. As 2015 dawned the brand sought to change all that, unveiling new TV ads and a limited edition Toffee Treat variant.
43 (42) Doritos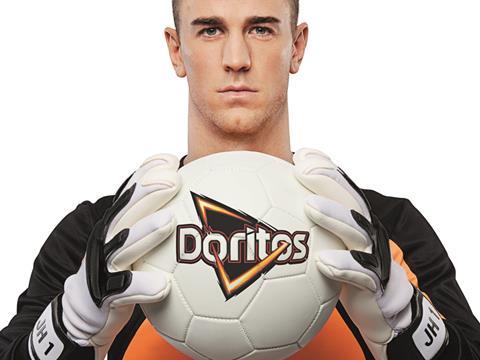 Sales: £175.8m (–1.1%)
Volumes have slipped at more than twice the rate of value for Doritos, reflecting a rather quiet year on the NPD front. Things were far from quiet in terms of marketing, however. Ads featuring the Doritos Mariachi band continued to grace (or blight, depending on your viewpoint) screens across the land and the brand's biggest campaign of the year offered fans a chance to take part in a penalty shoot-out against England keeper Joe Hart. PepsiCo says it will score with "exciting news this year".
44 (48) Müllerlight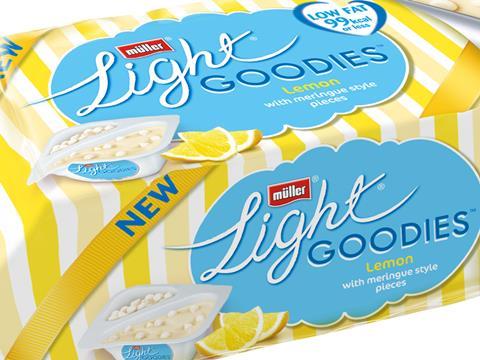 Sales: £172.8m (+5.4%)
Low-fat diets may be falling out of favour, but Müller's flagship low-fat yoghurt brand continues to go from strength to strength. A strong portfolio of NPD – including last year's launch of Fruitopolis layered fruit yoghurts – has helped keep the brand fresh and relevant. Innovation is also high on the agenda for 2015, with Müller adding split-pot format Goodies to the Müllerlight family in early March. "This year we have a whole host of exciting NPD planned," says a spokeswoman.
45 (51) John West
Sales: £172.0m (+6.9%)
Canned fish has been through the wringer in the past year, but John West still managed to prevail with NPD tapping increased demand for convenience products with ﷯its Steam Pots range. The 'just add boiling water' proposition is designed to appeal to the lunch on the go market and has brought in more affluent customers. John West's push into added-value fish also saw the launch of three more flavours to its upmarket Infusions range, which first appeared in 2013.
46 (36) Flora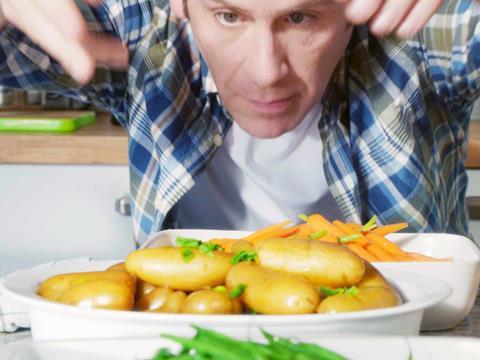 Sales: £171.7m (–11.2%)
Margarine and spreads are on a slippery slope. After a tough 2013, it seemed things couldn't get any worse. Then they did. And Flora slid 10 places further down our list.
Sales of butter, meanwhile, have been buoyed by increased production (both Arla and Müller Wiseman have upped capacity in recent years), lower prices and growing consumer demand for products they perceive to be less processed and therefore more 'natural'.
Last May Unilever took steps to cash in on the butter boom with the launch of Gold from Flora, a blend of butter and Flora aimed at health conscious consumers concerned with satfat. Unilever said Gold would fill a gap in the market for those who wanted a healthier spread but still craved the taste of butter, claiming it contains 40% less satfat than block butter and 30% less than spreadable. "It offers all the sunflower goodness of Flora with the taste of butter – it's lighter than a spreadable butter but creamier than a buttery spread," said Unilever's UK brand building director for spreads Patty Essick at the time of the launch.
Trouble is, while Gold has clearly struck a chord with some (Unilever says that by December Gold and Bertolli with Butter, launched at the same time, had racked up £3.5m), it hasn't been enough to offset the losses of the rest of the Flora portfolio.
The brand has lost £21.7m at the tills, as units sold have fallen 14.5%, despite efforts to capitalise on the home baking trend with ads and an app allowing bakers to pause, play and rewind YouTube recipe videos with hand gestures.
47 (46) Haribo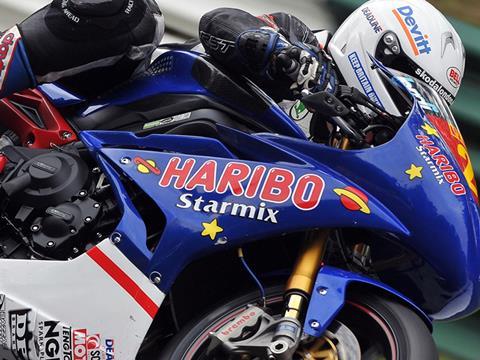 Sales: £171.6m (+3.3%)
There'll be plenty of smiles in the happy world of Haribo. Overall sales have risen more than £5m in the past year, with the licensed Minions chews launched last summer bringing in almost £4.5m in their own right, and strong performances from Pinballs and Stripes in the Maoams sub-brand. However, sales of top-selling Starmix and Tangfastics both fell 6%. The supplier will be hoping its Team Haribo Starmix activity – sponsorship of British Superbike riders – will help.
48 (57) Comfort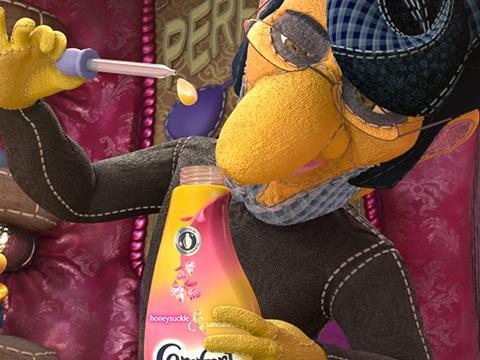 Sales: £168.8m (+14.6%)
With sales of fabric conditioners booming as Brits demonstrate a desire for new scents, Comfort has been flying, with its sales value up a whopping £21.6m and volume sales similarly positive. Unilever's launch of three new Comfort Creations– Honeysuckle & Sandalwood, Indian Rose & Musk, and Snapdragon & Patchouli – last April helped freshen up the market and encourage shoppers to trade up to more premium ranges, with average prices for the brand up by more than 4%.
49 (43) Young's frozen fish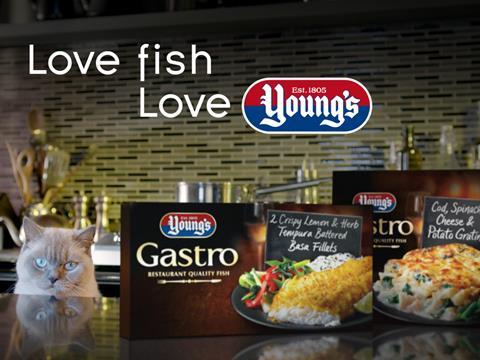 Sales: £168.2m (–2.1%)
A chill wind has blown across frozen fish in the past year. So Young's has been banking on a raft of NPD, recipe improvements in Young's Meals and Chip Shop, and going more premium through new Gastro Meals for One. "The success of Gastro shows there is demand for high-quality frozen food," says Wayne Hudson, MD of Young's frozen business. The NPD helped raise average prices by 4.1% and was backed by TV ads. In 2015, Malcolm the Cat arrived in ads as the brand's new ambassador.
50 (50) Mr Kipling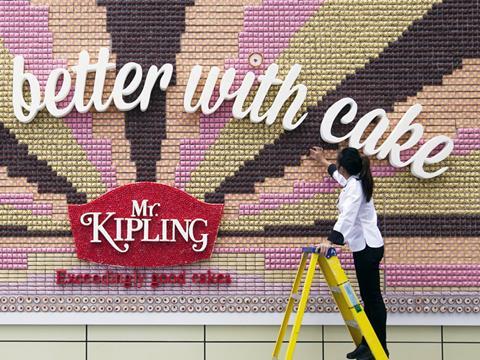 Sales: £165.8m (+2.2%)
Mr Kipling turned around a slump with innovative marketing as part of its £10m Life is Better with Cake campaign. It built the 'world's first' billboard made of cakes at Westfield Shepherd's Bush, and struck watercooler gold with a TV ad featuring a boy dancing with a pink elephant. Premier Foods said snack pack sales were up 10% while seven of its top 10 lines were in double-digit growth. Widespread promotions including half-price deals helped push up volumes by 5.9%.