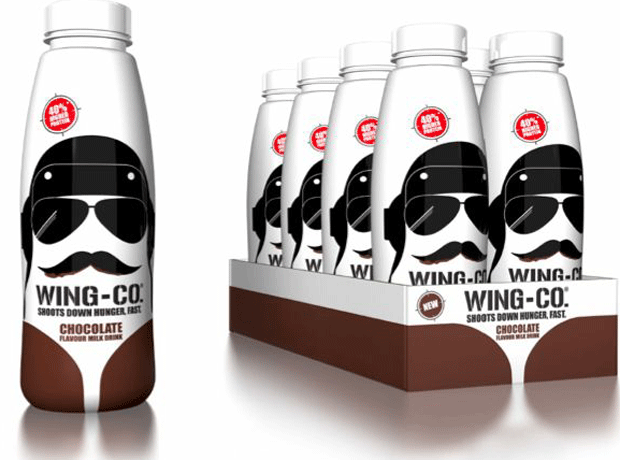 Arla is grounding its Wing-Co dairy drink - while rival First milk has revealed its Frumoo and Caffe Latte drinks have lost their supermarket listings.

The supplier is to cease production of Wing-Co and will instead focus on Danish dairy drink brand Cocio, which it brought to the UK this spring and said was performing "extremely well."

When it launched high-protein Wing-Co last year, Arla said it was the first in a pipeline of "category shattering" NPD.

"Wing-Co launched slightly too early for the category," said senior brand manager Gareth Turner. "While the protein sub-category is in strong growth, the majority of this is from recovery drinks as opposed to snack replacement ones."

Arla said it remained committed to "added value" milk, adding Gulp milkshake, launched alongside Wing-Co, was selling well in Asda and that it was looking to increase distribution.

Meanwhile, the Frumoo and Caffe Latte drinks launched under The Lake District Dairy Co brand by First Milk have lost all their listings in the multiple grocery channel in recent months, with First Milk conceding dairy drinks was a competitive category. The drinks remain in production and are still sold through some retailers, said a spokesman, adding: "Frumoo and Caffe Latte are still in our plans."

First Milk said it had learned a lot from its first venture in dairy drinks, and that it had used that experience when working on the launch of its Team Sky high-protein breakfast smoothies this year.