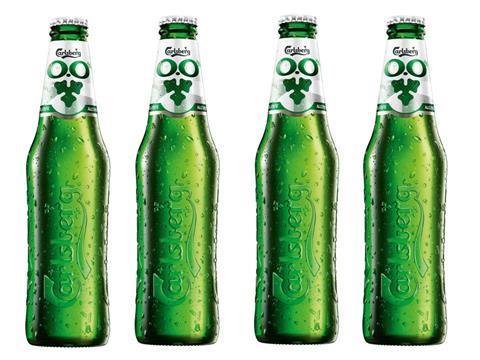 Carlsberg UK is launching its first alcohol-free lager under the Carlsberg brand.
Rolling out now in a four-pack of 275ml bottles (rsp: £2.50), Carlsberg 0.0% follows the launch of alcohol-free San Miguel and San Miguel Limon by Carlsberg earlier this year. The brewer said it was hoping to tap the 30% growth in the alcohol-free category over the past two years [Nielsen].
"Insight shows us drinkers are looking to find alternatives for when alcohol may not be a suitable option but still want the satisfaction of a great-tasting beer, and we're confident Carlsberg 0.0% delivers on these key factors," said Carlsberg UK brands & insight director David Scott. "In addition to this, expansion of our lower and no alcohol portfolio reflects our commitment to working with government to help create a responsible drinking environment."
Carlsberg UK has committed a £14m media spend on the brand in 2015, including two further TV ads.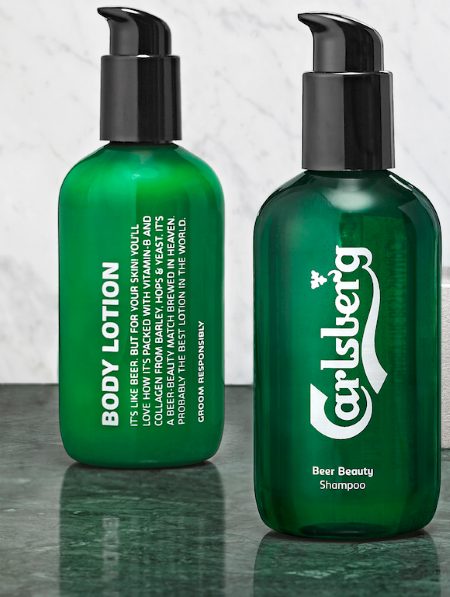 One of the new ads – breaking on 22 June – will feature a range of male grooming products being launched under the Carlsberg brand this week.
Available from online retailer Find Me A Gift in a set of shampoo and body lotion (rsp: £19.99), they contain vitamin B, proteins, minerals and – of course - Carlsberg's beer. The brewer said the products had attracted 'significant interest' from retailers and that it was already in talks to develop further variations across its portfolio.
"We're known as a brand that likes to do the unexpected, and we think that these latest developments will appeal to today's modern drinker who cares about how they look just as much as what they drink," said Carlsberg UK marketing controller Darren Morris.