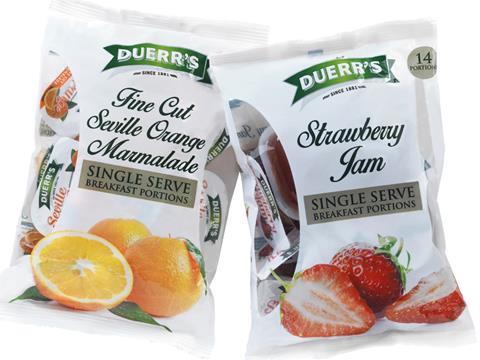 Duerr's aims to cater to single person households with its first retail rollout of single-serve jam and marmalade portions.

Sold in bags of 14 packs in strawberry jam and fine-cut Seville orange marmalade, portions are now listed in Poundland stores.

"As the number of single households continues to rise, we wanted to meet the demands of customers who wanted to indulge in the occasional taste at a good price," said MD Mark Duerr.