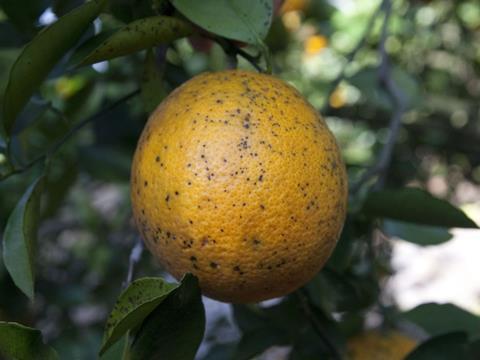 European regulators have been forced to defend new measures on citrus black spot amid claims they would increase the risk of the disease spreading to Europe - with serious consequences for domestic fruit production.

Farming group Copa-Cogeca last week branded the proposed measures, adopted by an EU Standing Committee in Brussels on Friday (22 April), as "unacceptable" - claiming they would weaken import controls at a time when global cases of citrus black spot were on the rise.

The decision to allow contaminated citrus fruit to enter the EU for use in processing was particularly dangerous, warned the group, which also criticised the Commission's decision to revoke plans to step up import controls against exporting countries after the sixth interception in the same year.

"Unless the EU Commission puts in place strong measures to prevent the spread of the contagious disease, there is a serious risk it will enter the EU," said Copa-Cogeca secretary-general Pekka Pesonen.

However, a spokeswoman for the European Commission insisted the new measures, set to come into force from early June, were designed to increase protection against the disease.

Countries with which the EU has previously had problems - such as South Africa, Uruguay and Brazil - would face stricter conditions, she claimed, and no contaminated fruit would be allowed to enter the EU.

"Phyllosticta citricarpa is a quarantine pest and its introduction into the EU territory is prohibited. Therefore, infested consignments, independent of the use of the fruits, are prohibited from entry," she said.

Specific conditions would be introduced for the import of fruits destined exclusively for processing for juice in areas were no citrus fruit was produced, but controls would remain stringent, she added. "The inspection requirements will be less stringent for the import, however there will be strict movement, storage or waste management conditions."

The European Commission said it would review the emergency measures if more interceptions were made in the coming months showing the presence of citrus black spot.