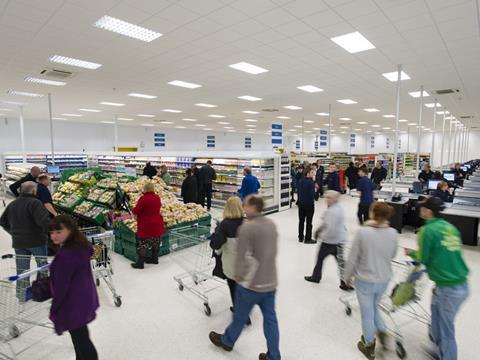 European fmcg sales have shown their highest growth in over two years, Nielsen reported this morning – but the UK still failed to see volume growth.
Growth across Europe was "rosier" in the second quarter of 2014, Nielsen said, up 3.8% year-on-year. Although this was driven by price inflation of 2.2%, this was at its lowest level for more than three years, and volume sales across Europe rose 1.6%, the highest rise for three years.
However, although the UK saw nominal growth of 1.2%, this was driven by price inflation of 2.3%, with sales volumes down 1.1%.
Nielsen's European director of retail insights Jean-Jacques Vandenheede said the worst was "probably over in terms of negative volume growths" and although the "impressive" sales figures had been boosted by a late Easter, the overall picture was "beginning to brighten".
Volume growth would have been up for the first time since Q3 last year even without a late Easter, Vandenheede said, and more than three quarters of the European countries saw an increase in volume sales, with Hungary and Norway seeing the largest rises at 4.2% each.
"While we estimate this calendar anomaly accounted for about 1% of extra volume sales, a 'normalised' view is that overall sales value is still up around a healthy 2.8% – which is more positive than it has been recently," he said. "Although there's been much talk about price deflation, this is limited to a handful of countries and certainly isn't something happening at a Europe-wide level.
"Overall value growth is expected to reach around 2% during the next quarter," he added.