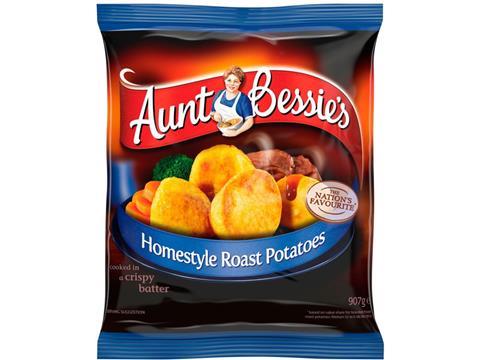 Up to 200 jobs are set to go as Heinz announced it is to close its factory in Westwick, Norfolk, after losing the licence to produce Aunt Bessie's potato products.
Aunt Bessie's owner William Jackson Food Group is to take management of the brand's potato range back in house next year, when the products will be manufactured by Belgian-based supplier Agristo.
Heinz will continue to produce the range, which includes roast potatoes and chips, until April 2015 when its contract with William Jackson ends.
As a result, Heinz said it was making plans to close the Westwick factory, which employs 200 people.
"We are deeply disappointed to have to make this announcement but there is not sufficient manufacturing volume to keep the factory operational," Heinz said in a statement.
William Jackson Food group CEO Norman Soutar praised the work Heinz had done with the brand's potato range.
"Heinz has done a great job with our Aunt Bessie's potato business but we're now keen for it to join the rest of the Aunt Bessie's operations in-house," he said. "This will give us greater influence over its management and long-term future direction."
He added the company had "scoured the UK and then Europe for new a supplier of potato products that would deliver the quality expected by our customers, and selected Agristo".
Belgian-based Agristo was established in 1985 and specialises in own-label products, which make up about 80% of its business. The remaining 20% comprises its own brands including Agristo, Maesto, International and Mondy. Its core export markets are France and the UK.
Heinz is beginning a 45-day consultation process with employee representatives at Westwick, and said it would continue to explore alternatives to avoid or limit the impact of a closure. It will also look to find a buyer for the factory.
Trade union Unite described news of the closure as devastating for the workforce.
"Two hundred families face a very bleak time unless we can persuade Heinz to think again," added Julia Long, Unite national officer for food manufacturing. "It is particularly concerning that Heinz is planning only 45 days to consult on their closure plans. This is a direct consequence of the current government's law change which allows companies to walk away from communities in a matter of weeks.
"We would urge Heinz to think again and work with us to find another solution."