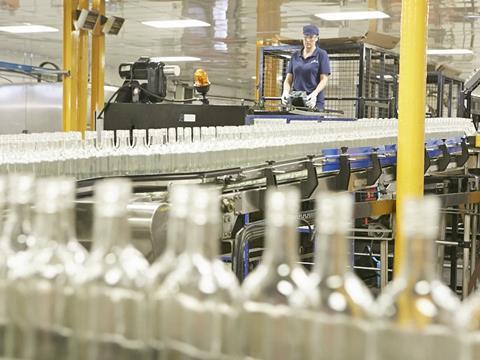 Marks & Spencer has for the first time appointed a UK bottler for New World wine.
Manchester-based Kingsland Wine & Spirits is to carry out a portion of the bottling of the retailer's New World wine. This is the first time M&S has given the business to a UK company, having previously used German bottlers.
M&S said Kingsland was well placed to help it deliver the sustainability aims set out in its eco- and ethical programme Plan A, which was created eight years ago.
"Kingsland convinced us it has all the facilities, market expertise and shared values that will support and augment our wine business, and also help us achieve the high-reaching goals we set ourselves on sustainability," said M&S wine buyer Yves Fourcade.
Guy Young, commercial director at Kingsland, said the bottler had worked hard to ensure it was ahead of the curve when it came to understanding the UK market. "Add to that seven fully automated bottling lines running 24/7 and our development of transportation along the Manchester Ship Canal, and I think we showed M&S that Kingsland is a company sharing the same business, ethical and sustainability goals," he added.