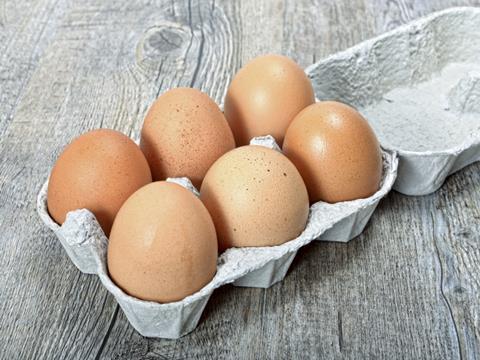 Lidl has become the latest supermarket to commit to phasing out eggs from caged hens.
Following similar pledges by Iceland, Morrisons, Tesco and Aldi in recent weeks, the discounter today (29 July) vowed to ban caged hen eggs from 2025.

"As a responsible retailer, we are committed to ensuring that the highest standards are met and maintained across our supply chain," said Ryan McDonnell, commercial director at Lidl UK.

"Our pledge to work closely with our UK suppliers to phase out the sale of shell eggs from caged hens also underlines our understanding of our customers' changing expectations, as shoppers increasingly search for responsibly sourced high-quality British produce at the best price."

Egg producers have raised concerns that a supermarket ban on eggs from caged hen would have a big financial impact on the industry, which made a significant investment to transition to from battery to enriched caged systems in 2012.

But Lidl said it would work closely with all its egg suppliers to ensure the move would have "no impact on their business", adding the initiative was designed to "continue improving animal welfare" as well as "nurturing strong and secure relationships" with its supply chain partners.

Morrisons and Asda last week became the subject of a second petition by 14-year-old animal welfare campaigner Lucy Gavaghan, which called on the pair to end the sale of caged hen eggs by 2025.

The petition has attracted almost 180,000 signatures to date, and follows a campaign by Gavaghan urging Tesco to change its egg sourcing policy, which gained more than 300,000 signatures.

Asda has yet to make a commitment on caged hen eggs, despite parent company Walmart vowing in April it would ban caged eggs in US stores by 2025.
Sainsbury's, the Co-op, M&S and Waitrose are already only selling eggs from free-range hens.