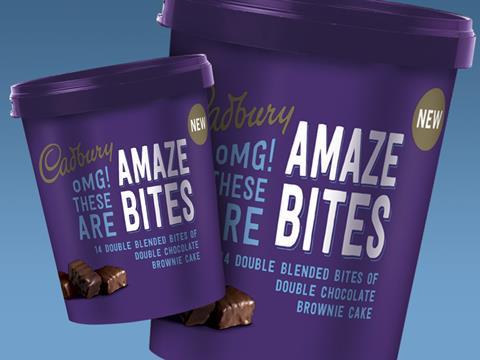 After failing in its attempts to woo fellow US confectionery giant Hershey's in the summer, Cadbury owner Mondelez needs to find another method of boosting its top line as sales growth sagged in the third quarter.

The US-listed food giant reported third quarter like-for-like growth of just 1.1%, below expectations of 1.6% and well below its five-year average of 4.3%. Currency volatility and the strong dollar exacerbated the slowdown, leading to reported revenues falling 6.6% in the quarter to $6.4bn.

Cost savings helped operating margin rise 2.2 percentage points to 15.8%, but Société Générale worried Mondelez had put too much focus on margins at the expense of sales growth. "Mondelez still hasn't got the balance right," SG said. "Signs of a topline slowdown are increasingly visible."

Perhaps most concerning for Mondelez is that sales growth in its snacks category sales slowed to 2.2% in the quarter from 2.6% year-to-date and 3.4% in 2015. Analysts at Euromonitor suggested it needs remain focused on North America. "Although Mondelez has strong brands globally, the lack of a significant chocolate confectionery brand in North America is a significant omission," it said. The shares rose 3.7% to $44.32 on the better-than-expected profit performance.

Coca-Cola was also hit by currencies during its third quarter this week, as price and volume growth led to a 3% rise in organic sales but headline revenues of $10.6bn were pulled back to a 7% decline primarily by currency movements. Coca-Cola edged down 0.2% to $42.44 after what Bernstein called "a mostly uneventful quarter", but the broker backed Coke's long-term plans. "We see Coca-Cola benefiting from strong price momentum driving solid long-term prospects for 4%-5% top-line growth, significant cost-cutting opportunities, and a broadly healthy global system with further refranchising to come."

Finally, Heineken's shares dropped 3.6% on Wednesday to €76.17 in Amsterdam after it warned currencies would weigh on future sales despite third-quarter volume growth of 2%.