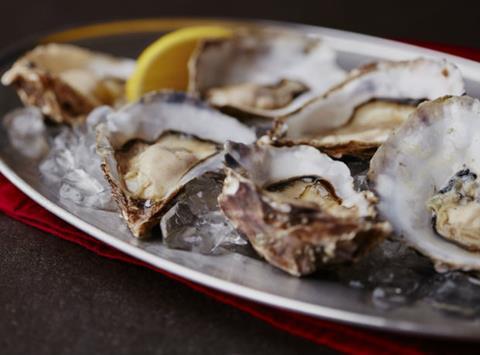 Morrisons has slashed the price of oysters to just 25p ahead of Valentine's Day.
British Pacific Oysters will be available in packs of six from the fresh fish section (rsp: £1.50/pack of six) and individually from fish counters (rsp: 25p/60g) in Morrisons stores from today until 14 February.
Oysters – touted as a luxurious aphrodisiac – are an important British shellfish export, but Morrisons claimed research found nearly two thirds of Brits have never eaten them.
Of those, a quarter were put off by high prices and 44% were unwilling to splash out on something they might not like.
"We want to make oysters affordable enough for anyone to try them and they now cost little more than a fish finger," said Adam Cotton, seafood buyer for Morrisons. "Our fishmongers are ready to help customers who are worried about how to serve and eat them."
The move was welcomed by David Jarrard, director of The Shellfish Association of Great Britain (SAGB), who claimed oysters were an important part of the UK's seafood heritage.
"They used to be a peasant dish, but since the 1970s there was a move to take them upmarket – and their price rocketed," he said.
"Now, instead of being eaten in Britain, nearly half of our stock is shipped abroad. It's great to see oysters being revived as they are nutritious and tasty."