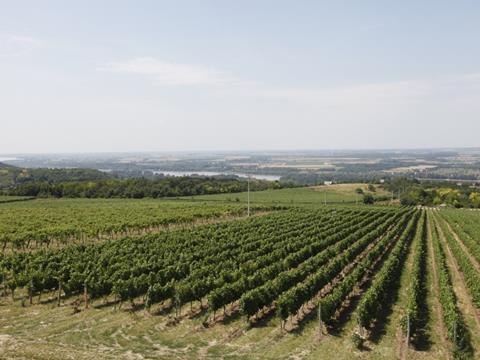 PLB is to further tap growth in Hungarian wine by taking on exclusive off-trade distribution for Hilltop Neszmély from 1 August.

The deal comes as UK consumption of Hungarian wine is to rise 10.7% this year compared with two years ago, to 6. 7 million bottles, according to wine & spirits analysts IWSR. PLB sister business Bibendum already holds exclusive on-trade distribution rights for the Hilltop Neszmély, which is Hungary's largest exporter of bottled wine to the UK. The winery produces branded wine under the Hilltop name, with two varieties - Cserszegi Fuszeres and Irsai Oliver - stocked in Asda at £5. Hilltop Neszmély also supplies Morrisons, The Co-operative Group, Waitrose and M&S with own-label and exclusive brands. "Hilltop produces wines from indigenous and international grape varieties and has a house style that appeals to the UK palate," said Bibendum PLB Group buyer Paul Meihuizen. "The Hilltop philosophy requires each wine delivers superb purity of flavour and the classic character of the grape from which it is made."

PLB managing director John Osborne said it was looking forward to building on Hilltop's strong off-trade customer base.

"Adding the range to our already strong Hungarian offering will help position PLB as the go-to supplier for Hungarian wine in the UK off-trade," he added. "Hungarian wines have been growing in popularity in the UK due to refreshing, fruity flavour profiles and reasonable price tags so expanding our range of wines from this region will allow us to meet increasing demand."

The Hilltop winery is built into a hill overlooking the Danube and was founded in 1990 by Éva Keresztury, Imre Török, Judit Storcz and Ákos Kamocsay who still manage the estate today.