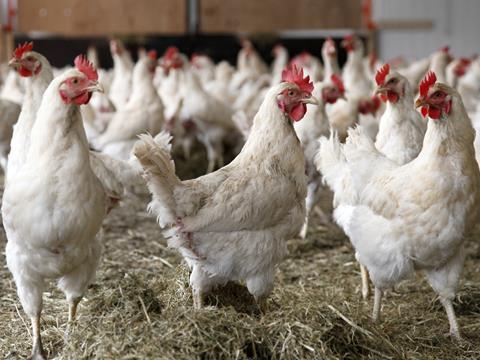 A suspected outbreak of bird flu on a Fife farm poses a low risk to human health, Scottish health officials have stressed.
Although the strain of avian influenza is yet to be confirmed, initial tests suggest chickens on the farm were infected with low pathogenic avian influenza H5.
The Scottish government has already taken action to stop the spread of the disease, with measures including a cull of all birds at the farm and 1km temporary control zone (TCZ) put in place around the premises.
Health Protection Scotland is working with Animal Health on the investigation, but officials said the risk to human health was minimal.
"Based on what we know about this strain of avian influenza and the actions that have been taken, the risk to human health in this case is considered very low," said Dr Jim McMenamin, consultant epidemiologist and respiratory infection lead for Health Protection Scotland.
Rita Botto, head veterinarian of Food Standard Scotland added: "On the basis of current scientific evidence, Food Standards Scotland's advice is that bird flu does not pose a food safety risk for UK consumers."
However, the government has urged poultry producers in Scotland to remain vigilant for signs of the disease.
The Scottish outbreak follows a number of recent cases of avian influenza across continental Europe in recent months, including three cases in other parts of the UK in 2015.