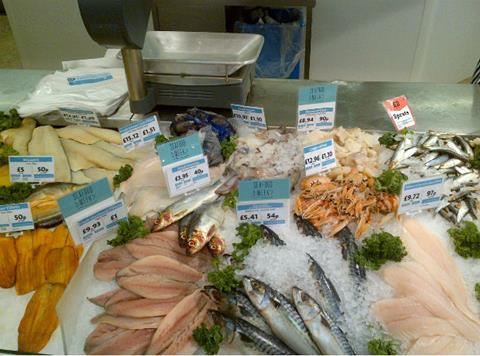 New consumer research has outlined how the industry could boost seafood sales by up to £38m.

The research, commissioned by Seafish and conducted by Kantar Worldpanel, was unveiled at an industry meeting in Grimsby today (13 October) as part of a special event for Seafood Week.

Kantar analysed existing retail sales data and quizzed more than 1,600 shoppers across all seafood categories to establish what drives people to buy fish, and what puts them off buying more.

It found there were distinct differences between shopping habits for chilled and frozen fish, and concluded retailers and processors should adopt different strategies in each category in order to boost sales.
"We found that when people bought chilled fish they usually had a specific meal in mind, and there was a thirst among shoppers for more recipe inspiration and choice," Kantar consumer insight consultant Simon Hulbert told The Grocer. "On the frozen side, shoppers were more concerned with practicalities such as ease of preparation and value for money, and generally bought fish for an unknown future occasion."

For chilled fish, the industry should focus on offering more menu inspiration and variety, and "dialling up" existing perceptions that chilled products were healthy and taste great, said Hulbert, while frozen fish should be promoted as an easy-to-cook, versatile "freezer essential".

Kantar used existing sales data to estimate the value that could be added to each fish segment if 10% of the existing shopper base were to make one additional purchase each year. Across the whole category, this amounted to a potential £38m of additional sales.

It concluded that chilled natural (£7.2m), frozen natural (£5.4m) and smoked fish (£4.7m) held the biggest potential, while prawns (£2.5) were the key species where big gains could be made.

The research, available to download from the Seafish website, includes recommendations on how to engage better with seafood consumers to boost sales in each segment.