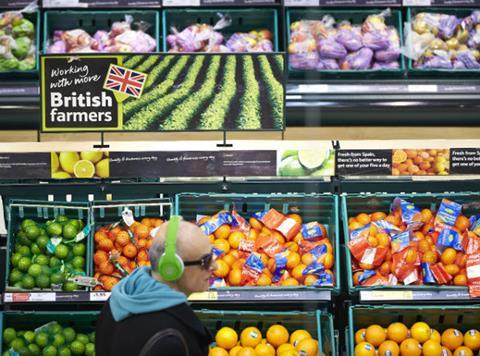 Tesco is serving up fresher fruit & veg after making changes to its supply chain as part of its bid to cut food waste.

The retailer claims to have added two days to the shelf life of some of its most popular fresh produce, including citrus fruits, lettuce, tomatoes, cucumbers, peppers, broccoli and celery, after cutting out a food packing stage.

According to the UK's Waste & Resource Action Programme (Wrap), seven million tonnes of food is thrown away each year by British households, with fresh fruit and vegetables making up the biggest proportion of wasted food.

Tesco examined its supply chain to see if it could reduce the time it takes to get freshly-picked produce on to shelves, and found that advancements in packing and storing technology meant it was now possible to ship produce direct from European suppliers to Tesco stores.

"For millions of our customers this move will mean having up to an extra two days in which to enjoy some of the most popular fruit and vegetables," said Tesco group food commercial director Matt Simister.

"The extra days of freshness will particularly benefit customers who are pressed for time and will mean they are less likely to throw away food. The move is part of our efforts to not only help busy families plan ahead but also to help customers reduce waste at home too."

Wrap's recent Product Life research concluded that 250,000 tonnes of food waste could be prevented by a one-day increase in product life, giving UK shoppers a potential shared saving of up to £500m a year.

The research identified simple changes that retailers could make to supply chains to extend the shelf life of a number of products including fresh produce, meat, ready meals and juices.

"I'm delighted Tesco have used this guide to examine a range of products," said Dr Richard Swannell, director of Sustainable Food Systems at Wrap.

Tesco boss Dave Lewis vowed to eradicate food waste from its stores and distribution centres earlier this year after the retailer admitted it wasted more than 55,000 tonnes of food at store level, including 30,000 tonnes that was still edible.

Tesco recently announced a partnership with Fareshare and FoodCloud to divert surplus food from stores to people in need, and has redesigned the packaging of its beef and lamb, extending the shelf life of some products by five days.

The retailer also collaborated with Wrap on its Love Food, Hate Waste programme by adding food waste tips on key produce lines - an initiative it claims has already encouraged 1.4 million customers to change their behaviour.