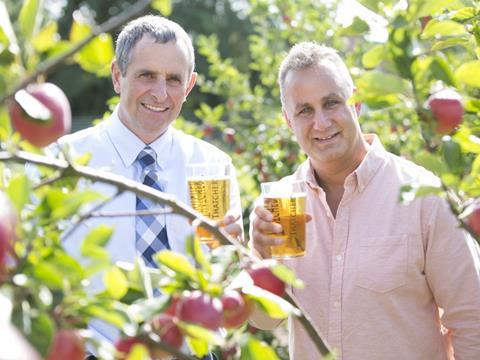 Cider maker Thatchers has partnered with the US arm of brewer Innis & Gunn to launch Thatchers Gold in the American market.
The three-year agreement will see the Edinburgh brewer provide all administrative, marketing and promotional support for Gold through US subsidiary Innis & Gunn USA.
It is the first time in its 110-year history that the Somerset cider will be sold in the US, and the moves comes as cider popularity is booming in America. Category volume and value sales rose 64% and 69% respectively [Euromoniter International], and Thatchers MD Martin Thatcher described the market as "exciting".
"The reputation of crafted English cider is rapidly spreading in the US," he said. "With this continued growth in understanding and awareness of cider, the time is right for Thatchers Gold to engage with those consumers seeking out new and interesting brands. With Thatchers Gold sitting alongside Innis & Gunn's range of craft beers, we are very optimistic for the future."
Innis & Gunn USA was established in 2010 and now operates in more than 20 states. As a result of the Thatchers contract, it will take on an additional four staff, with further recruitment planned.
Innis & Gunn CEO Dougal Sharp said: "With the arrival of Thatchers Gold, our team will immediately double in size with more appointments being made in January 2015. We have agreed with Thatchers to continue to build our US team year-on-year and, in fact, if things go as we expect, we will look at accelerating this programme and making the Innis & Gunn USA team even larger, faster."