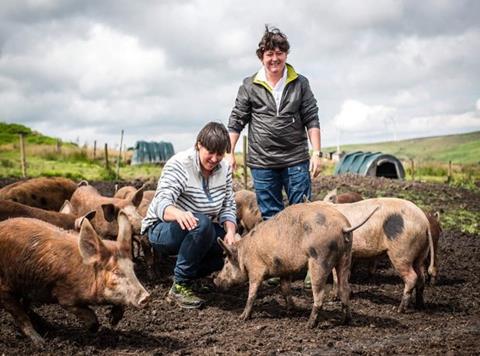 The Co-op Group has thrown one of its meat suppliers a lifeline after the Boxing Day floods devastated its business.

Porcus, a specialist farm business based in West Yorkshire's Calder Valley, supplies artisan sausages and bacon to the retailer but lost regular orders from two stores at Hebden Bridge and Mytholmroyd after the flooding forced the outlets to close temporarily.

The business, which farms 120 British rare-breed pigs on moors above the town of Todmorden, also lost regular orders from several local restaurants after the Calder Valley got "absolutely hammered" during the floods, a Co-op spokesman said.

The effects of the floods had led to a "really difficult time for our business", said Porcus co-owner Sarah-Jane Clegg. "We clearly still have to keep the farm running but with a substantial drop in orders."

But in a boost to the supplier, The Co-op has now agreed to list Porcus' products in an additional four stores across Yorkshire from today (20 January), taking its total presence to eight stores across the county.

Clegg said she was "relieved and grateful" for the increase in outlets at a "difficult time for our business".