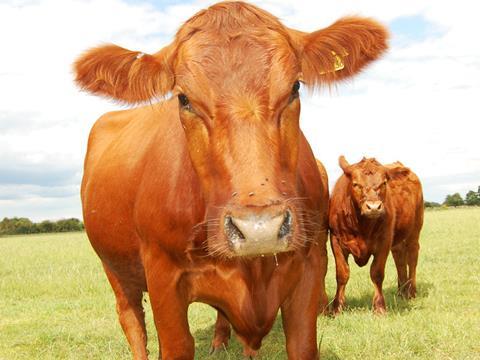 Britain's three red meat levy boards have briefed MPs on a proposed new system to settle longstanding tensions over where livestock levies are collected.
Currently, the levy for livestock is collected in the country of slaughter, regardless of where the animal spent the rest of its life.
Under new proposals from the Agriculture and Horticulture Development Board (AHDB), Quality Meat Scotland (QMS) and Hybu Cig Cymru (HCC), the levy would be split between different countries depending on where the animal was born, raised and slaughtered.
The proposals are a reaction to consolidation in the British meat sector, which has seen a decline in slaughtering in Scotland and Wales and an increased concentration of abattoirs in England.
This has meant a growing number of animals are crossing the border from Scotland and Wales for slaughter in England, with no legal mechanism for AHDB to redistribute those levies to QMS and HCC.
QMS warned last year that it was losing around £1.6m per annum as a result of the current system, which Scottish and Welsh farmers have branded as "unfair".
The government, which has been accused of "slow progress" on the issue, challenged the levy boards to come up with a better way of distributing funds.
"We have subsequently developed a mechanism which could potentially be used to distribute red meat levy in a different way, bearing in mind changes to the structure of the abattoir sector in Britain in recent years," said Peter Kendall, chairman of AHDB.
QMS chairman Jim McLaren said he was "very encouraged" by the progress that has now been made. "We hope the proposals now on the table will be fully considered by ministers allowing us all to move forward," he added.
The levy boards stressed the changes would not come at additional cost or create extra work for farmers or processors, with the distribution of cash based on "information from animal movement databases, among other sources". There would be no changes to the processor element of the levy, which is paid by slaughterhouses.
The boards have also agreed to work more closely together on issues of mutual benefit, such as opening new markets for exports of British meat. Kendall said this sort of collaboration would be "good news for all of our levy payers."
Scottish farmers welcomed the "potential progress" towards an agreement that would see distribution of red meat levies "better reflect" the animal's lifetime.
"It is important that all Governments now find the time to consider and consult on the document and, if deemed agreeable, implement the necessary legislative changes required to bring the new levy arrangements into operation," said NFU Scotland VP Rob Livesey.
The government will now consider the proposals, although any changes would require industry consultation and are unlikely to come into effect before 2017.