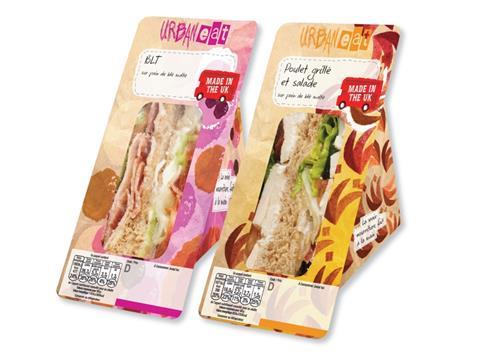 Urban Eat has launched a food-to-go range in France.
The Adelie Foods brand is supplying 15 varieties of sandwiches, subs and wraps to Parisian retailers including Casino, System U and Galleries Lafayette.
While the products, manufactured at the company's site in Wembley, are the same as those offered in the UK, the packaging has been tweaked to highlight the brand's British credentials.
"The days when the French were able to enjoy a leisurely lunch have long gone," said John Want, Adelie's UK head of marketing. "Consumers are now looking for the same convenient food-to-go solutions that are so popular here in the UK.
"As a leading food to go brand, we have recognised the opportunity to develop a whole new market for Urban Eat and at the same time offer Parisians a taste of all that's best about British food."