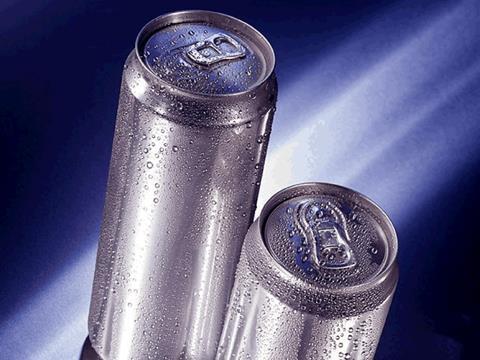 The UK canned drinks market has recorded its strongest performance to date - boosted by 'the warmest year since 1910'.
Total drink can deliveries were up 2.4% last year compared with 2013 across the beer, cider and carbonated soft drinks market in the UK, according to the latest report published by trade body the Can Makers.
Canned carbonated soft drinks units were up 2.8% year on year to 5.3 billion, while beer and cider can deliveries rose 1.9% to 4.5 billion.
Cans increased their share of the overall carbonated soft drinks packaging mix to 29.7%, taking share from PET bottles. All sizes of carbonated soft drinks can enjoyed growth over the year according to the findings, which are based on data from research company Nielsen.
A particularly strong performance was reported for cider, with can volumes up 7%.
Drinks cans continued to resonate with consumers and brands, with increases across the board, said UK Can Makers chairman Martin Constable, who added the warm weather "provided stimulus to the market throughout the summer".