Meet the buyers…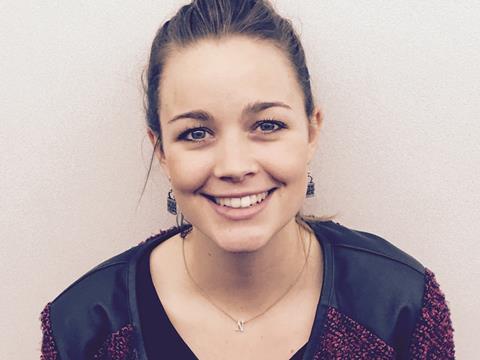 Nicola Rees, trading manager, Spar UK
Nicola joined Spar in 2013 as a graduate buyer and is now responsible for canned & packet grocery and biscuits. She says her favourite part of the job is developing great value and great-tasting products for Spar's retailers and customers.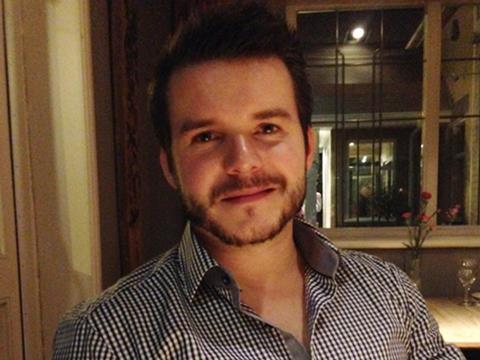 Gareth Hiron, buyer, Budgens
Gareth joined Budgens in March this year as frozen & bakery buyer. He previously held roles at Asda and Majestic Wines. He loves his job as no two days are the same, with factory visits for NPD and chasing suppliers for promotional submissions all part of his remit. He says his team are a decent bunch too.
How would you sum up the past year for biscuits?
NR: This year has been a tough trading year for biscuits. Deflation in the market, combined with savvy biscuit shoppers and retailer price wars has taken all the value out of the biscuit category, and there has been a lack of really successful NPD to replace this.
GH: Over the last years we've seen a real mixture between traditional flavours making a comeback and new flavours coming to the fore. Salted caramel continues to be on the rise but old-fashioned family favourites have held their own too.
What was the best launch in biscuits over the past 12 months?
GH: The launch of Oreo Peanut Butter cookies was a real hit. There's been a trend towards peanut butter for quite a while so teaming that with Oreo, an instantly recognisable brand, was a sure-fire way to guarantee success.
NR: The biscuit category has a habit of re-inventing itself every few years, finding new eating occasions, with the best launches falling into the savoury category with Jacob's Cracker Crisps, and into healthy with the recent additions of bars with protein such as Nature Valley and Eat Natural.
How are concerns over health affecting the category?
GH: There has been a big shift in consumer awareness and attitudes towards healthy eating. When people buy cakes and biscuits they are looking for a treat so it's not about changing what you eat as such, more about keeping a check on portion size and frequency.
NR: The biscuit category seems to have escaped most of the media attention regarding sugar and fat, though as consumers look for more permissible options we have seen growth in the healthy category such as Nature Valley, Eat Natural, Nakd.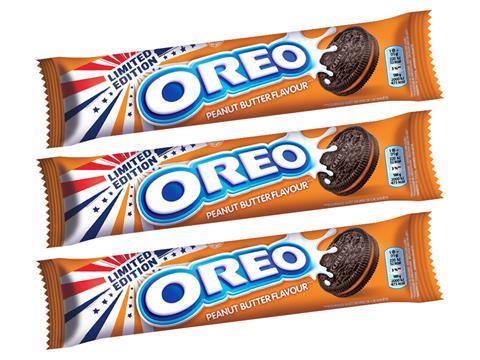 How are you tapping into on-the-go and snacking trends with cakes & biscuits?
GH: There's no doubt that on-the-go is becoming increasingly important and cakes and biscuits have their part to play. Cake bars are becoming more common, as are individual portion packs, there's also a big opportunity in providing lunch-box sized treats for children and we've had great success with Barney biscuits this year.
Any pet hates when approached by a brand with NPD?
NR: When suppliers don't personalise the offer to Spar. Our stores are small and therefore proposals need to reflect this.
GH: When the supplier's unable to justify why the customer and market needs their product or it's very similar to something already out there. Good NPD can be really simple but it just needs to ensure it fits a customer need.
What are the top cakes & biscuits products to look out for at Christmas?
GH: Traditional cakes are always popular at Christmas, it's the first year we've had own-brand Budgens cakes and I'd highly recommend them. We've got the usual mince pies and iced Christmas cakes but there are surprises too – try the Coffee Liqueur pudding or the nut-topped fruit cake for something different. The more premium biscuit tins are always a hit too; Cadbury's Christmas Jumper tin, Foxes Chocolatey tin and the Victoria Sapphire collection are a good choice.
How will the biscuits market shape up over the next year?
NR: It will continue to be tough. I believe further consolidation will occur and as everyday biscuits suffer from price wars and deflation, suppliers will no doubt look to develop into other sub-categories for value and growth, such as savoury, premium and healthy.
GH: I think the next year will see a rise in savoury biscuits as healthy snacking continues to come into focus, new flavours from brands like Ryvita Thins and TUC will continue to tempt shoppers away from the traditional sweet options.