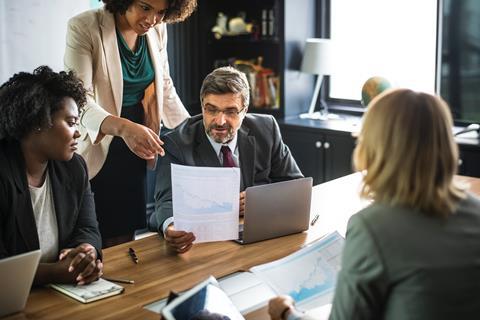 With International Women's Day falling this week, Pareto's CEO Jonathan Fitchew felt it was appropriate to hand over his regular platform to me.

The theme of this year's IWD campaign is '#balanceforbetter' and centres on the struggle towards a more gender-balanced world. This initiative permeates government, media, business and much more. Highlighting imbalance around the globe, the initiative, as with any promoted by IWD, encourages action beyond the flagship day.

As both a woman, a mother, and previously an MD, I can acknowledge there are still struggles across both the boardroom and wider working world. While we can always do more to champion women's voices, especially BAME women, we're lucky enough to have almost a 50/50 gender split across our senior management team.

Sadly, this is not true for many businesses. The day after IWD in 2017, Tesco chairman John Allan commented on the prospects of women reaching the boardroom - stating that women of colour especially were in an "extremely propitious" period, whereas the white male had to redouble his efforts as a member of "an endangered species".

The key word of IWD's 2019 campaign is 'balance'. One gender should not be eschewed for another. Promoting balance does not mean a retaliatory swipe at another gender, as John Allan alluded to. It is, quite simply, acknowledging that our balance, as it stands, is not an even playing field.

For all the talk about improving representation, it is important to recognise that an equal number of women to men in the workplace does not automatically constitute equality. Steps need to be taken when it comes to the gender pay gap too. The beauty of the sales industry is that financial reward often comes in the shape of bonuses, and commission does not discriminate by gender. You commit and put the work in, then you reap the rewards.

The #balanceforbetter campaign faces an uphill battle on many fronts. There is still a long way to go when redressing gender balance in the business world. But like most parents, I want to ensure that both the classroom and boardroom are left in a better place for my daughter to achieve everything she is capable of.