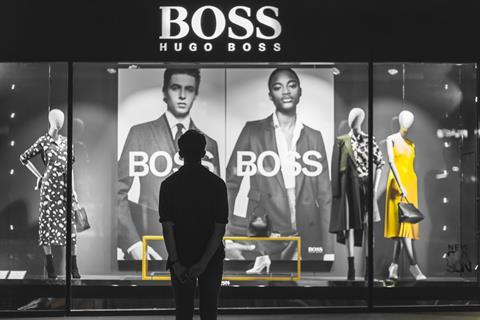 This month I considered writing about the already manifest effects of coronavirus (or Covid-19 if you're going with the rebrand) on global economies. However, the world is approaching fever pitch on that without my help. So instead, for a bit of light relief, it is the comedic activism of Joe Lycett deciding to clash with Hugo Boss that forms the basis of my musings this month.

Lycett is the face of a TV show that promises to tackle the abuses committed by big business. To protest Hugo Boss' practice of sending cease & desists to similarly named smaller businesses, he has legally changed his name to Hugo Boss - with quite the amusing new signature I may add.

One of the C&D letters sent by Hugo Boss (the luxury fashion house, not the comedian formerly known as Joe Lycett) was to Boss Brewing, a small brewery based in Swansea, and an enterprise that would not be mistaken for Hugo Boss by an extra-terrestrial, never mind an ordinary human being. Lycett, or rather Boss, now plans to release a product or service range as part of his TV series, to entertain and educate as part of his comedic activism.

As you can imagine, public reaction has been that of overwhelming support for the comedian, despite the company responding with a clever bit of reactive marketing, welcoming him "as a member of the Hugo Boss family". I'm not casting aspersions on his motives, but Lycett stands to do quite well here - most likely there is a Netflix series or two on the horizon.

Regardless of the agendas of any party involved, this is a parable of when poor business practices or unfortunate circumstances result in the decline of the general public's perception of a brand. In a recent survey, 38% of beer-drinking Americans stated they wouldn't touch a Corona beer "under any circumstances" right now thanks to the virus. To definitely be filed under unfortunate circumstances!

The recent furore surrounding Hugo Boss sends an important message of self-awareness to all businesses, however. Yes, it's important to take pride in and defend your brand and name, but you need to recognise your profile and just exactly where you sit within your marketplace. If you don't keep this perspective, you're definitely risking unfavourable PR and maybe even a loss in revenue.