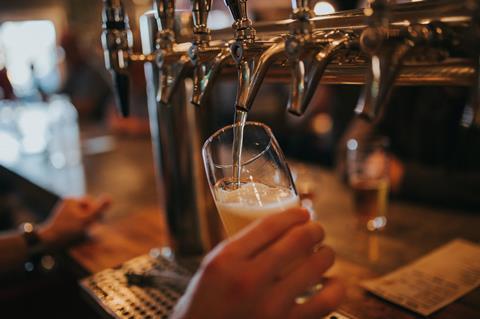 A downside of working from home is that spontaneous conversation is that little bit harder: the chinwags over morning coffee, gossip over the weekend, celebrating little successes, or commiserating when there's been a real mess-up.
We miss these, so with the reopening of outdoor dining, we're hitting the pub! We have put our 'lol-ager' budget (a monthly fund towards a team activity) behind a few bars in our favourite pubs and plan for nothing other than letting our hair down and chewing the fat!
This is an extra special celebration for us as we smashed our monthly budget for April, so we all get the last Friday of the month off (which we call Fri-yay). We're proud of this achievement, as it was a punchy target, driven by the launch of our Tomato Ketchup and plant-based mayos in Morrisons, our Garlic Mayo launching into Waitrose, and the strong increase of unit rate of sale of existing lines in Waitrose since start of the year… all along with the start of OOH opening up.
It's a lot to celebrate: hitting these milestones is the result of tremendous levels of grit, determination, collaboration, and problem-solving from the whole team.
Looking ahead to the coming weeks and months, we are moving into an interesting time. Depending on individuals' characters, style of work and lifestyle needs – half the team are working remotely, some part-time and others full-time in the office. For those working from home, the old divisions of work and home life start to blur – enabling their work to fit around commitments or passions such as children, pets and hobbies. For those coming into the office, they have the benefits of work and personal separation, a space away from housemates to focus, and the buzz from colleagues.
At some point we'll need to make a decision on whether we're 'remote first' or 'office first'. We'll need to create a culture that allows for flexibility, but also put rituals in place to enable streamlined communication, deep relationships, celebrations of success, tough conversations, and a focus on our long- and short-term goals.
This should mean we can enjoy more Fri-yays. After all, what more is a business than a well-oiled team working effectively and openly together to achieve common goals?