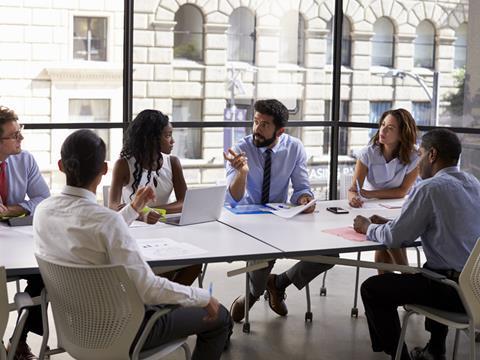 From coins to notes, money is changing in more ways than hands. With the advent of the new 12-sided pound coin, the old round pound bid its final farewell to British life in mid-October. Well, not quite…

The Royal British Legion still accepted the coins as donations to the Poppy Appeal until last week. As we approach 2018, a number of charities are seeking agreements with major high street banks to exchange the coins, including The Rainbow Trust, the Diabetes Research & Wellness Foundation and Children in Need. With an estimated 450 million old pound coins still in circulation, these charities are set to make a truly royal mint.

This is a fantastic example of turning seemingly exhausted avenues to your advantage, of recycling the seemingly unrecyclable - an invaluable business principle, the practice of which I encourage with my staff. As a sales training and recruitment organisation, it follows that our recruitment model focuses on placing candidates into sales roles. There are various examples in which members of my sales team found themselves in an apparent blind alley with a client, but thanks to their tenacity came out of a meeting with a signed agreement.

After lengthy discussions and negotiations with one of the biggest computer tech companies globally, no requirement for sales graduates was uncovered by my team. Although hiring in areas other than sales and tech is outside our niche, we eventually agreed to fill roles in an entirely different department. Thanks to my staff's perseverance and flexibility, a fruitless situation was turned on its head. For a long time a notable client of ours in the pharmaceutical industry took only a few candidates from us. In recent years, however, once my team made them aware of our Sales as a Service (SaaS) initiative, in which we take on HR and payroll for candidates we place with clients, our partnership has blossomed. We've been running this service for over 15 years - there was a ready-made solution to our client's needs already in place.

The remedy to a problem or objection is often something you already possess, you just haven't worked it out yet. Resource scarcity is a phrase used in business by those without initiative. Initiative is not something my staff, or the charities accruing the old pound coins, lack.
Jonathan Fitchew is CEO of Pareto Law