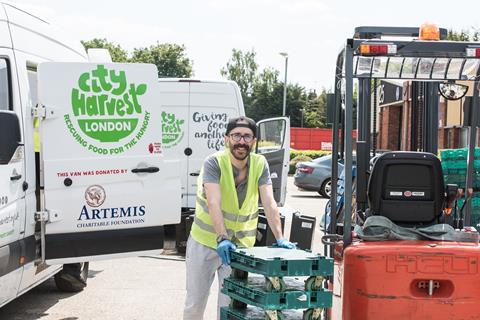 Last Monday, Team Rubies headed to work and instead of being greeted by the usual bustle of our shared office, there was a troop of security guards and all access to our building was denied. We discovered our home and community had abruptly gone into administration and we all had a day to shift four years of Rubies paraphernalia!
Where is Marie Kondo when you need her? We desperately needed to reduce our belongings so began the ruthless but satisfying task of clearing out. True to our mission, we ensured nothing was wasted, so called on our friends at City Harvest – an amazing charity that delivers surplus food to grassroots organisations. They arrived within a few hours and took away our excess stock. Everything else is in storage while we 'couch surf' in friends' offices ahead of setting up our own space again.
Our experience of encountering unexpected business challenges is far from unique. As the cost of living crisis intensifies, it is imperative for businesses to remain nimble and flexible, but never at the expense of our core values.
At Rubies, our philosophy is something we call Goodism. Not wishing to settle for the same-old, the status quo, and instead creating and implementing business practices that are both 'gooder' for people and our planet.
Consequently, we manage our stock and ensure nothing is wasted. Any excess goes to those in need. Working with redistribution charities, such as City Harvest, FareShare and The Felix Project, couldn't be easier. And it's crucial for these charities, which have seen a decrease in funding despite rocketing demand.
In the midst of this tough economic environment, there is a danger we become blinkered as businesses, solely focusing on survival. However, even in hard times we can still do 'gooder' business, manage what we have and support the community around us.
For the Rubies Christmas party this year, we will spend the day volunteering at The Felix Project. With the music blasting in the warehouse, we will redistribute food across the city, followed by a cosy pub session. We challenge you, if you're not already, to see if you can make 'gooder' Christmas party plans and spread even more festive cheer.