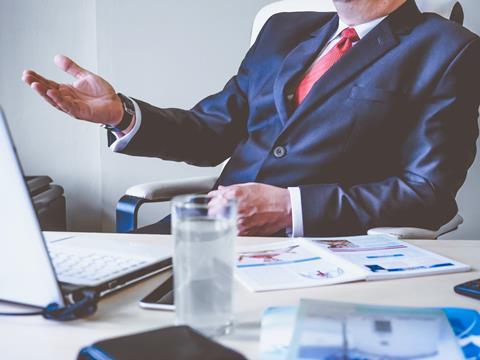 Steve came to me with the brief to run a development day to motivate his team. Before deciding on the format, I was curious what lay beneath the iceberg - what was the cause of his team's demotivation?

Broadly speaking, the nature of a team is a reflection of their leader. I put this to Steve, and he committed to working with me to first deconstruct the cause.

Steve's team were well-remunerated, capable and experienced people - who weren't performing. We completed a team audit and all the symptoms were connected to Steve's style of leadership and communication.

Steve had the best intentions, but his actions had the opposite effect. He was frustrated with his team's mistakes, lack of initiative, taking too long and depending on him for everything. He felt overwhelmed with workload and stress, and both sides lacked trust and respect. The culture of indecision and low accountability meant levels of confidence, motivation and performance were low. Steve felt he had to micro-manage projects.

The solution lay in the well-known 'give a man a fish' proverb. This was the simple principle we applied to turn Steve's team around, without the need for a 'cure-all' motivational event.

We introduced 'learning through productive struggle', which deals with how to:

Communicate clear job expectations - the purpose of tasks, outcomes and standards required.

Support the individual and team by the leader - in this case Steve - adapting first. That is, adapting communication and behaviours to the capability of the individual. Direct, coach, support or delegate, but don't do the 'doing'.

Acknowledge, recognise and praise all effort regardless of outcome. Coach and support the individual and team when tasks don't go right.

Set up informal check-ins with each direct report. Don't tell them what they're doing wrong, or what to do, but support and coach them to learn through productive struggle.

Within three months the transformation was tangible. There was just one person who didn't make it, and he left amicably for new pastures.

Steve did hold the motivational team-building day, but this time to acknowledge and reward the team, not to 'fix' them.
Jennifer Baker is a professionally trained executive coach with a strategic business background