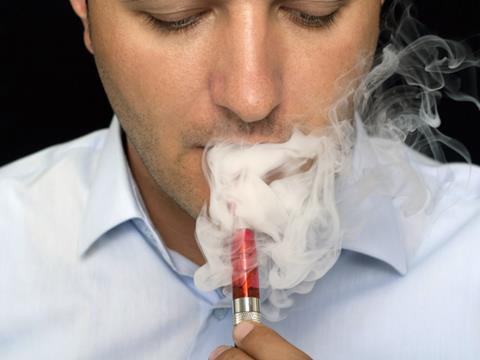 A new Public Health Bill unveiled by the Welsh government today (Tuesday) will get tougher on smokers of both traditional tobacco products and e-cigarettes.
The government wants to place restrictions on the use of e-cigarettes in enclosed and substantially enclosed public and workplaces, to bring e-cigarette use into line with the existing smoking laws. Doing so would make it the first part of the UK to introduce such legislation.
The Bill will also give ministers the power to make non-enclosed spaces smoke-free in the future, and proposes creating a national register of retailers of tobacco and nicotine products.
The transportation of tobacco or nicotine products to under-18s via home delivery services, for example, would also become an offence.
Mark Drakeford, health and social services minister, said: "We want to get the balance right between all the things that would make a big difference to people's health and wellbeing in the future while not wanting to intrude on the legitimate rights people have to run their own lives."
Action on Smoking and Health is against the ban on the use of e-cigarettes in public places.
While the evidence that second-hand smoke caused harm to bystanders was irrefutable, said Action on Smoking and Health, there was "little evidence" that vapour caused similar harm. E-cigarettes had been shown to help people quit smoking and there was no evidence to currently suggest that they acted as a gateway to smoking for young people in the UK, it said.
A consultation on a separate draft Bill to introduce a minimum unit price for selling alcohol will be published in Wales before the summer recess.