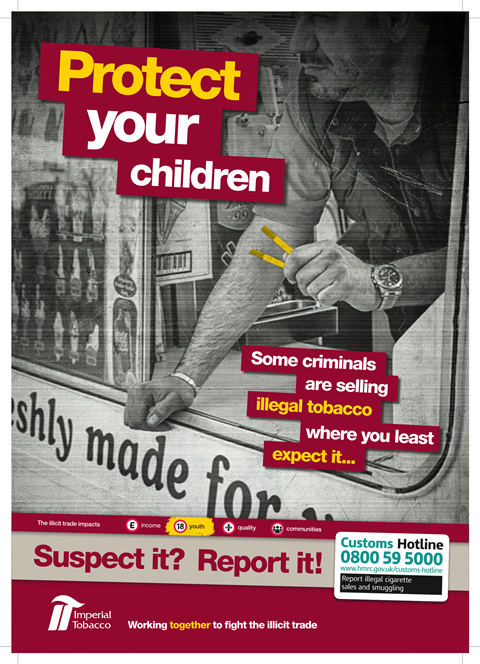 Criminals are using unlikely sources, such as ice cream vans, as fronts to distribute illicit tobacco, Imperial Tobacco has warned.
The manufacturer of leading brands, such as Lambert & Butler and Golden Virginia, has highlighted the issue in the latest instalment of its Suspect it? Report it! anti-illicit trade campaign.
It follows a raid on an ice cream van earlier this year in Country Durham, in which Trading Standards officers and police seized 4,560 cigarettes and 20.35kg of hand rolling tobacco along with a large amount of cash.
The tobacco had an estimated street value of more than £4,000.
Imperial Tobacco said the latest campaign poster illustrated how counterfeit product could be sold in the most seemingly unlikely of places.
It continued a "disturbing trend" of criminals targeting youngsters with illegal tobacco products, undermining the government's youth access prevention programmes, the company said.
"Our message remains clear: if you've any suspicions regarding illegal tobacco activity, don't be silent. Suspect it? Then protect your local community and Report it!"