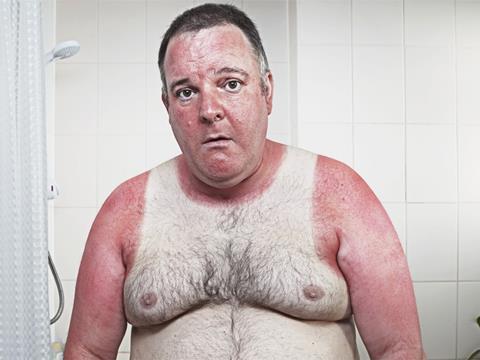 What a scorcher! As the mercury rose last summer, so did sales of suncare products. The hottest summer in six years helped return the category to growth after two years of steep decline, with value sales rising 10.2% over the year as a whole on volumes up 10.5% [Kantar Worldpanel 52 w/e 5 January].

The weather wasn't the only reason we slapped on more sunscreen, says Barry Goode, UK brand manager for Nivea owner Beiersdorf. "Andy Murray's win at Wimbledon and the birth of Prince George gave cause for celebration at a time of fantastic weather," says Goode. "The overall positive feeling of the nation during the heatwave drove sales."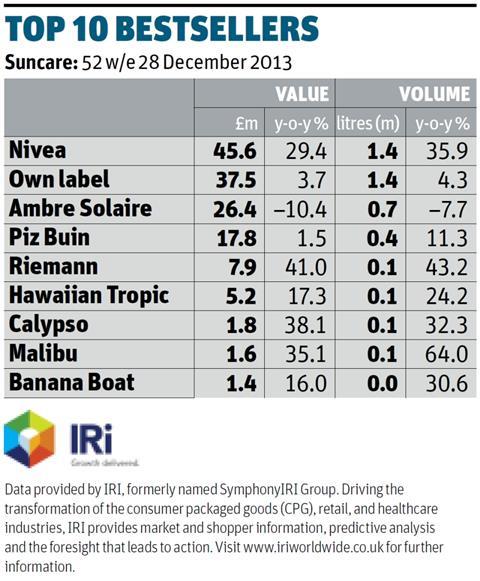 For most brands anyway. While category leader Nivea enjoyed sizzling hot sales, Garnier Ambre Solaire slumped more than 10% in value and almost 8% in volume [IRI] after being delisted by Waitrose and seeing its presence reduced in Tesco and Morrisons [BrandView.com].

Despite the early predictions of another scorcher this summer, there are clouds on the horizon for other brands too. Many say they are facing a squeeze on shelf as retailers switch their focus to own label in the build-up to this year's season. So how can suncare brands avoid getting burnt this summer?

The reality is that it's a competitive market out there for the brands and Ambre Solaire is far from alone in having had a tough time. For example, US brand No-Ad only lasted one season in Asda, after entering in 2013, although it's just been listed by Morrisons.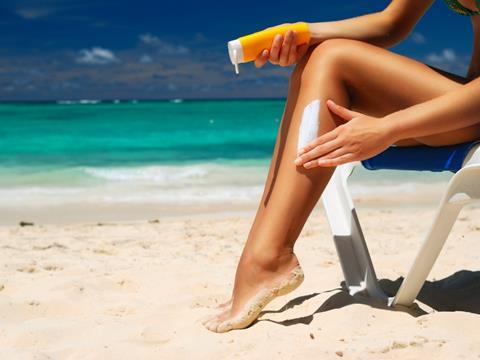 Sales growth of 0.9% on volumes up 3.2% for total skincare (including suncare) may be modest, but it's the first year-on-year growth for the total market since 2011.
This growth is driven by suncare. The hot weather during last summer played a large part in this growth, leading to a five-year high in shopper numbers, which were up 2.2 million year on year.
This was kicked off by the 19-day heatwave in July, which led to the hottest, driest and sunniest summer Britain has seen since 2006.
In reaction, shoppers flocked to buy sun protection products throughout July, August, September and even into October.
However, the artificial tan market has suffered over the past year, falling 2.3% in value and 9.4% in volume.
Of the big four retailers, Asda enjoyed the strongest value growth, of 6.8%, while Morrisons suffered a 2.3% decline. Boots managed growth of just 0.1% while Superdrug delivered 6.8% growth.
Independent retailers enjoyed the strongest growth of all, albeit from a small base, with value sales having grown 62.4%.
Rachel Beales Kantar Worldpanel
No-Ad was a victim of what Claire Hurst, director at Suncare Distribution, the brand's distributor, calls a "huge shift" in the approach of some supermarkets to the suncare sector. "Some of the major retailers have significantly reduced their number of branded SKUs," says Hurst. "They're placing greater emphasis on own label."

While Kantar's analysis still puts branded growth ahead of own label, many suggest it could be another story this year as many retailers step up innovation and shelf space for their own-label lines.

Innovation

"The success of own label is also a reflection of the NPD cycle catching up", says Lou Ellerton, senior consultant at brand agency The Value Engineers. "If you look at the likes of Soltan, Boots has introduced new SKUs in recent years with many of the same benefits to consumers offered by brands, such as child-specific formats, sensitive skin and clear formulations."

This sentiment is echoed by Ken Beck , senior account manager at Calypsos brand owner and own-label producer Linco Care, who says the supermarkets' emphasis on own label could develop into a "huge problem" this year for brands, which need to "continually innovate" to stay on shelf.

Nivea is doing just that, says Goode, who attributes the brand's reversal of faltering sales to deliver double-digit value and volume growth to a combination of supply chain efficiency that puts products "swiftly in front of the consumer" when the sun shines and a steady stream of innovative NPD.

He points to the launch of Nivea Sun Protect & Refresh Cooling Mist last March as a key driver of growth. Not one to rest on its laurels, the brand is also hoping to replicate the success of its £4m In-Shower Body Moisturiser [IRI 52 w/e 22 February 2014], launched last April, with Nivea In-Shower After Sun Lotion, which hit shelves last month.

Much of Piz Buin's growth is down to the launch last April of a sun lotion that can be applied to wet skin, although the fact that the average price of the brand has fallen 8.8% suggests that promotions have also played a key part in its success.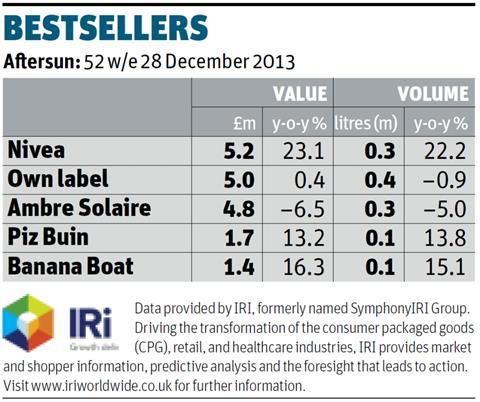 Indeed, across sun protection average prices have fallen 2.5% [Kantar], suggesting that even as the sun shone, price remained important. Further analysis of BrandView.com data reveals that while the number of deals over the past year has not varied significantly from the previous year, the mechanic of choice has, with price-reduction deals accounting for 76% of activity in the past year, compared with 60% in 2012.

Brands will be hoping innovation helps reduce the importance of price when it comes to driving volume growth. Ambre Solaire, for example, is launching its first sun cream for babies this month and following in the footsteps of Piz Buin with the launch of a lotion that can be applied to wet skin this month. It is also extending its fake tan range, an area of growing importance (in fact, the only Solaire lines now stocked by Morrisons are fake tans).

Faking it

At first glance, this is surprising, given that fake tan sales have fallen 2.3% on volumes down 9.4% [Kantar]. However, this is a vast improvement on the 20.8% sales crash on volumes down 12.7% of the previous year [52 w/e 23 December 2012], prompted in part by media coverage of a report suggesting that the chemicals used in many fake tan products could cause cancer and birth defects.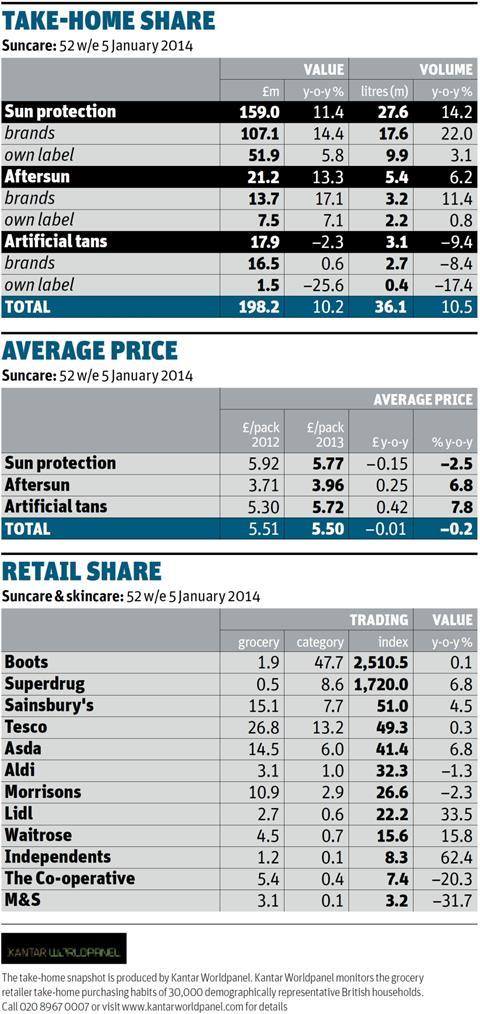 And a number of brands have posted solid growth. Brand owner HotHouse Brands claims St Moriz has enjoyed strong sales thanks to new listings and the continued impact of the "staycation trend", with punters looking to top up their homegrown tans with a spot of the fake stuff.

"Many consumers bought into the concept of self-tanning when they couldn't afford to go abroad," says company founder Dawn McDaid, adding that St Moriz has just added a 'shimmer tan' lotion as an alternative to a matt finish. "Once they use the product and see how easy and effective it is, many are now using it all year round."

Not everyone is convinced fake is going to make it in the long run, though. "Rather than faking it, we are seeing a swing back, with natural tans once more the aspiration," says Ellerton, adding that associations with shows such as Towie and Geordie Shore may not be helpful in the long run. "While the reality TV shows put the category on the map, it has all become a bit naff and only appeals to a certain consumer group."

The arrival of a brand of Ambre Solaire's standing in fake tan may help the sector shrug off that association. Brands will need to show similar ingenuity across the category as a whole if they are to enjoy their time in the sun this year. If they don't, own label will be there to cash in.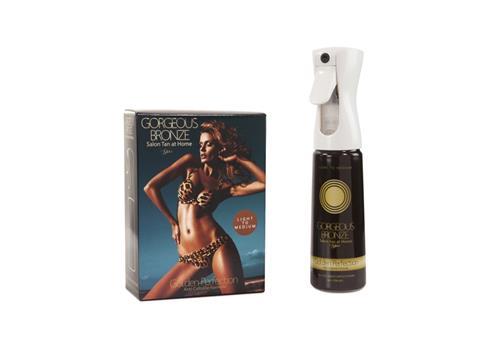 Silkia Gorgeous Bronze
Launched: March 2014 
Manufacturer: Linco Care
Two years in the making, Silkia Gorgeous Bronze is pitched as the first home-spray tan to deliver 'salon' results without the price tag (rsp: £19.99 for a bottle containing 10 full body applications). Available in light to medium and medium to dark variants, with a floral citrus fragrance, and containing anti-cellulite ingredients, the line features a patented salon-inspired pump designed to spread the tanning liquid on to a wider surface area for an even and easy tan.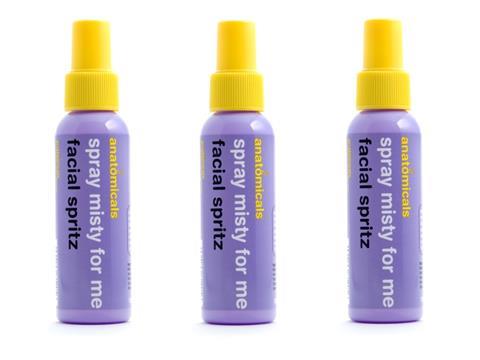 Anatomicals Facial Spritz
Launched: April 2014
Manufacturer: Anatomicals
Anatomicals' latest offering is a facial cooling spray made with lavender, rose and peppermint extract to help rehydrate and calm hot and bothered skin. The spray can be applied after cleansing for a refreshing effect or on top of makeup to make it last longer. The NPD comes in handy 100ml can (rsp: £6) and is "the ideal travel companion".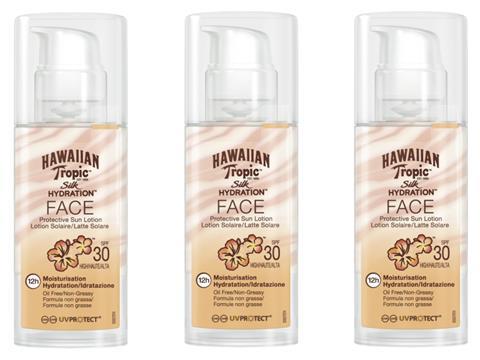 Hawaiian Tropic Silk Hydration Face
Launched: March 2014
Manufacturer: Hawaiian Tropic
Hawaiian Tropic hopes to make suncare part of women's everyday skincare routine with its new facial sun lotion launched under its Silk Hydration range. Available in SPF 30 and offering 12 hours of moisturisation, the lightweight product is oil-free and non-greasy to make it suitable to wear under foundation (rsp: £11.99/50ml).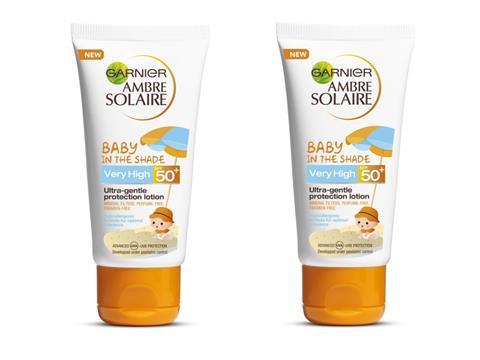 Ambre Solaire Baby In The Shade
Launched: April 2014
Manufacturer: L'Oréal
Baby In The Shade lotion has been developed for babies and infants under the age of one to protect their 'thinner skin surface', both when exposed to sun and in the shade. The SPF50 formula is enriched with mineral and organic filters and is empowered with a patented photostable filter system to protect sensitive skin (rsp: £5.99/50ml tube).