If you've been to a party in the past year, you've probably been offered a glass of it. In fact, you're probably drinking it right now.
The mystery beverage? Our new favourite sparkling wine: Prosecco. As a nation, we glugged down 21 million litres of the Italian fizz in 2014 - more than twice as much as the year before, and more than Champagne and cava combined [Kantar 52 w/e 4 January 2015]. Despite a 5.1% fall in average price, the category is now bigger than the far more expensive Champagne.
Prosecco is the driving force of the wine category, accounting for all its volume growth. It also makes up just under half the value hike in wine, which grew 4% to £5.08bn last year, surpassing £5bn for the first time. So where has its sudden intense popularity come from, and how can it maintain momentum? And what can the struggling still wine category do to regain some fizz?
Toby Magill, head of BWS at IRI Business Insights, says consumers have "latched on to" Prosecco in recent years as a "fashionable drink that provides a cheaper and good-quality alternative to Champagne".
Sales have been driven by extensive promotions, with a huge 76% sold on deal [Nielsen 52 w/e 31 January 2015]. Although there is some brand presence - with Canti the biggest spender on ad space of any wine brand at £1.4m [Ebiquity 52 w/e 31 December 14] - the sector is dominated by own label and retailer exclusives such as Tesco's Plaza Centro.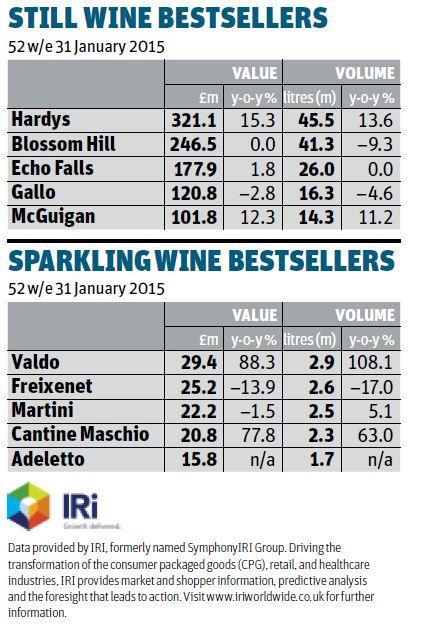 "Prosecco is the brand in shoppers' eyes," says Damian Clarke, UK MD of leading cava brand Freixenet. "Retailers can choose the product mix that not only delivers on sales but also contributes to their bottom line."
On the surface, the success of Prosecco has come at the expense of other sparkling wines, with cava down 10.7% to £99.3m and Champagne down 1.9% to £141.3m [Kantar]. But according to Paul Beavis, MD of Lanson UK, the picture is more complex: "Our research shows Prosecco is helping people enter the sparkling category at an entry level and has helped support the demand for branded Champagne."
While Prosecco has the sparkling wine category bubbling along nicely, still wine is flat - at least on ­volume. The ­sector grew 2.6% in value though, thanks to a 2.8% rise in average prices [Kantar]. With the abolition of the duty escalator last year, less than half of that came from tax, which went up about 5p per bottle - the smallest rise since 2007.
While branded still wine saw sales dip 0.6% to £2.87bn on volumes down 4.2%, own label added sales of £134.5m, reaching a total of £1.69bn. All the mults except Tesco grew their wine sales in the past year, but the two retailers leading the charge should come as no surprise. Aldi's wine sales are up 23.8%, and Lidl's 31.6%.
Both put their success down to their improved offerings that reach consumers at various tiers, such as Aldi's Venturer Series (rsp: £4.79), aimed at mid-range shoppers looking to try something new without increasing their spend. Lidl is also upfront about the benefits of its sourcing model. "Autumn 2014 saw the introduction of the largest scale French wine promotion we have ever done," says PR manager Georgina O'Donnell. "It was unique in that Lidl, as a group, sourced such a vast volume of wine it was able to negotiate competitive prices."
Bucking the trend
While many brands are struggling, some are bucking the trend, not least market leader Hardys. Second to Blossom Hill two years ago, after annual growth of 13.9% (2013) and 15.3% (2014) it is now worth £321m - a third larger than the Californian brand [IRI 52 w/e 31 January 2015].
Last month, Hardys was named as a ­consumer Superbrand for a second year by the Centre for Brand Analysis - one of only three beverages to be included, along with Coca-Cola and Stella Artois. And despite a surge in promotional activity - with 1,518 promotions recorded in the last year, compared with just 622 in the previous [Assosia 52 w/e 28 February] - it managed a 1.6% rise in its average price.
Blossom Hill, meanwhile, maintained its value despite a 9.3% dip in volumes. Brand manager Katie Jones puts this down to increased consumer engagement as a result of the multi-channel Wonderful World of Blossom Hill campaign, the result of the ­second highest media spend after Canti [Ebiquity 52 w/e 31 December 2014].
Sweeter and lighter styles
Along with its Californian rivals, Blossom Hill has embraced the demand for sweeter and lighter styles. Last April, it launched Sun-Kissed Red and White, fruitier varieties Jones says were "designed to appeal to current rosé drinkers, who find traditional red and white wines too challenging". At the same time, Echo Falls rolled out its flavoured wine-based Fruit Fusions range, which it is now expanding into RTDs (see Innovations, right).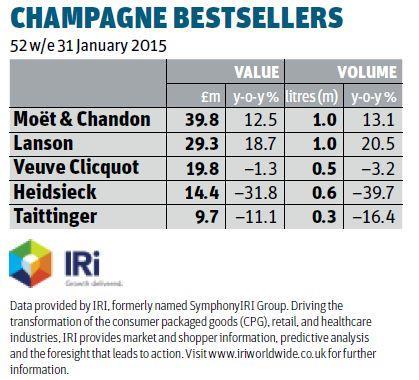 This spring, E&J Gallo is following suit with two new ranges: Barefoot Refresh and Gallo Family Vineyards Spritz, a range of 5.5% abv lightly sparkling fruit-flavoured wine drinks. This year will also see the launch of Myx Fusions Moscato, a fruit-flavoured wine-based drink co-owned by Nicki Minaj.
With sales down 6.6% to £93.7m, Jacob's Creek is flagging. According to Chris Ellis, commercial director at owner Pernod Ricard UK, this is the result of a "robust pricing policy" that sees it sell for an average of £6.27 a bottle, second highest of the top 10 brands. "There is an impending major review of the Australian tax system, which could lead to cheaper wines being taxed at the same rate as higher value wines," says Ellis. "We believe this is a golden opportunity to drive value back into the Australian wine category."
In the last year, Pernod Ricard has spent big on its Brancott Estate and Campo Viejo labels, helping their respective Sauvignon Blanc and Tempranillo wines to become the bestselling white and red SKUs in grocery [Nielsen 52 w/e 3 January].
Another big spender is also the fastest growing. Casillero del Diablo has added £24.67m in sales, reaching £85.35m. Clare Griffiths, marketing director at owner Concha y Toro UK, puts its success down to the Wine Legend campaign, centred around a two-minute TV ad in the style of a thriller trailer.
But even Christopher Nolan couldn't cook up a plot as explosive as what may be on the horizon. Poor climactic conditions in Italy have seriously affected the grape harvest, with Copa-Cogeca last autumn predicting an 11.6% drop in volumes. Justin Knock, MW at bottling company Encirc, says shortages are now "highly likely".
That means competition is set to seriously intensify, and one thing is certain: the category dynamics in still wine will be far from flat over the coming year.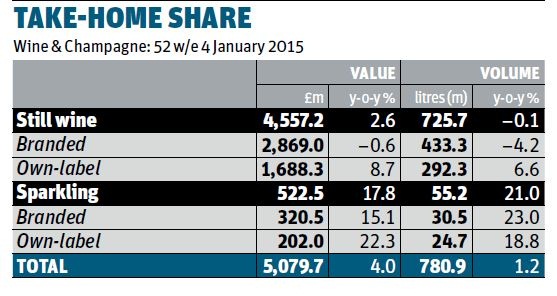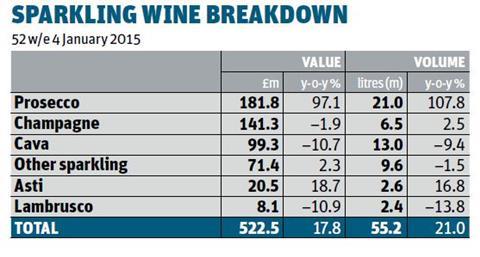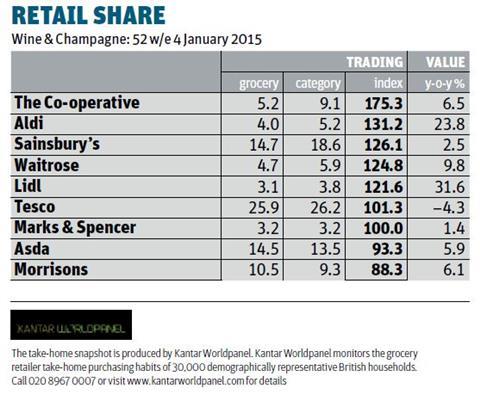 The wine category is growing ahead of total alcohol in value terms (4.0% growth vs 2.2%).

Sparkling wine remains the driver at 17.8%, building on its 10.8% growth last year. This performance has been driven primarily by Prosecco, which has become the largest sub-segment within sparkling wine by value.

Still wine maintains steady growth of 2.6%, driven mainly by price as volume is flat - a result of volume-driving promotions being scaled back.

In both still and sparkling, own label is growing faster than branded. We have seen this trend since early 2011, as own label offers a more appealing price - 90p cheaper per litre, a gap that has continued to widen.

The Aldi and Lidl own-label ranges have both contributed significant value growth to the still wine category (23.1% and 37.0% respectively).

Premium own label also performed well, with Sainsbury's Taste the Difference sparkling wine and M&S sparkling wines both growing at over 50% year on year.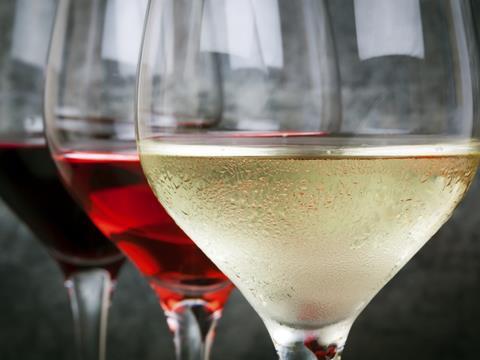 Myx Fusions Moscato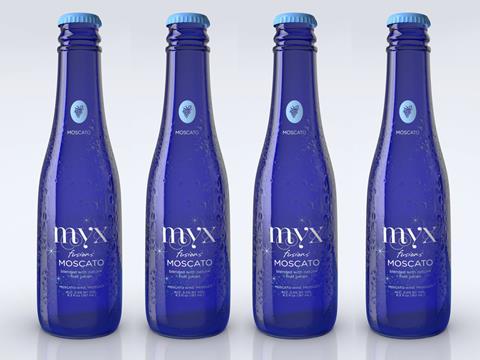 Launched: February 2015 
Manufacturer: Myx Beverage
Brainchild of rapper and singer Nicki Minaj, Myx is a 5.5% fruit flavour and Moscato wine blend that comes in a handbag-sized 187ml blue bottle. Launched in the US in 2013, company CEO Peter Reaske claims it has helped Moscato overtake pinot grigio and sauvignon blanc to become the second biggest white wine variety in the country after chardonnay. Minaj promotes the brand in music videos and on Twitter. After going into Asda stores in NI in February, it will get a full UK rollout this summer.
Echo Falls Fruit Fusions RTD bottles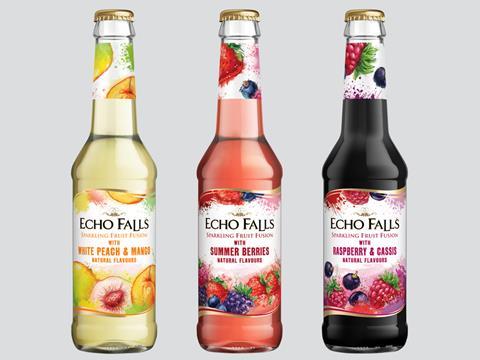 Launching: May 2015
Manufacturer: Accolade Wines
Echo Falls entered the fruit-flavoured wine category last spring with three varieties of 9.5%-11% abv Fruit Fusions - and it is now extending the brand with an RTD format (rsp £6.00 for 4 x 275ml). The drinks come in the same three flavours: red wine with raspberry & cassis, white with white peach & mango, and rose with summer berries.
Barefoot Refresh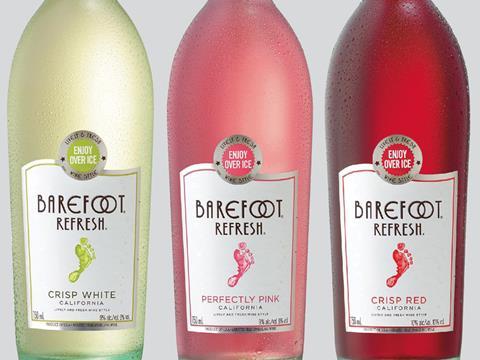 Launched: February 2015
Manufacturer: E&J Gallo
This range of slightly less alcoholic wines has been the single biggest launch of the last decade in the US wine market, according to E&J Gallo. In three flavours - 9% abv crisp white and perfectly pink, and 10% crisp red (rsp: £6.99) - it's aimed at occasions such as barbecues and picnics when wine drinkers often switch to beer or cider.
Te Awa Collection - Left Field range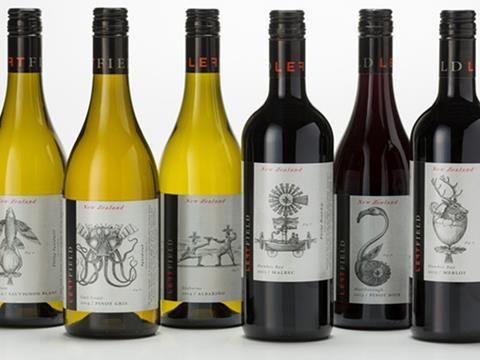 Launched: March 2015
Manufacturer: Te Awa Winery
Each bottle in this range from NZ winery Te Awa features a distinctive line drawing of a fantastical creature ­- such as the flying squidmill, the flamingo recluse and the squidcrab - accompanied by info on the 'creature's' origins. The range includes pinot gris, albariño, sauvignon blanc, malbec, pinot noir and merlot (rsp: £13-£17.20).