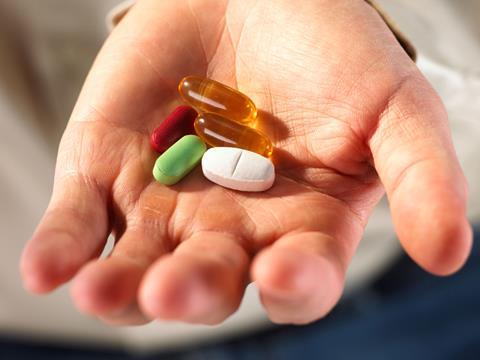 Britain is becoming a nation of self-medicating pill poppers. But don't panic - we're not talking dangerous pharmaceuticals here; our data suggests Britain is in the midst of a boom in vitamins, minerals and supplements.

Sales through grocers, high street chemists and specialists such as Holland & Barrett have climbed 5% to £382.7m; volumes are up by 2% or 1.6 million packs [Kantar Worldpanel 52 w/e 1 March 2015]. And many say this is just the tip of the iceberg, with these channels dwarfed by sales through online specialists.

Products developed for specific ages and conditions, from joint stiffness to obesity and the universal preoccupation with beauty, are growing at an even faster rate (see p54), with supplements for kids, pregnant women and the over-5os in particularly fine fettle.

What's fuelling the growth? After recent shocking tabloid headlines linking the overuse of vitamins to cancer and heart disease (in April The Mirror warned on its front page that 18 million Brits could be at risk), is the sector's golden age about to be cut short? And is there any weight to the scare stories?