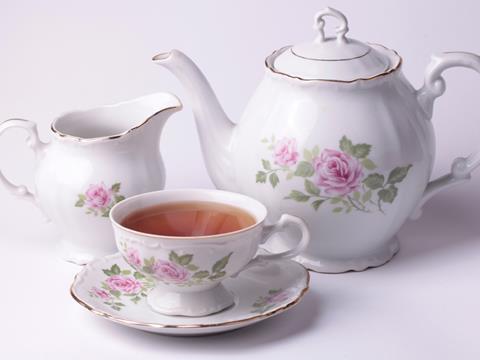 You could argue British tea drinkers have never had it so good. For those who still prefer a standard cuppa, prices are being squeezed to new lows (the price of some black tea bags has fallen to as low penny in the past year), and as brands seek new ways to arrest value decline, they're launching a growing array of specialist teas aimed at the connoisseur.

Trouble is, Britain's passion for tea is still going cold, with lower prices failing to encourage us to put the kettle on more often. "Increased dealing has stripped out value without alleviating the issue of shoppers moving away from normal black tea," says Kantar analyst Ed John. "Heavy promotions on larger packs seem to be rewarding core shoppers and pushing down price, rather than encouraging us to buy more."

Tea sales have fallen 4.7% to £619.8m on volumes down 2.1% in the past year [Kantar Worldpanel 52 w/e 22 May 2016]. That's the equivalent of 64 million fewer cuppas. Coffee, in contrast, has grown a solid 3.2% to £1,139.7m, as volumes have risen at the slower rate of 2.1%, reflecting Brits' growing preference for premium, café style coffee.

The falling retail price of tea is hitting brands hard. PG Tips has seen average price per kilo sink 4.8% [IRI 52 w/e 18 June 2016], despite its bid to protect margins by cutting the tea content of its bags by 7% while keeping the price the same in March 2015. Tetley has seen its average fall 4.7%; Yorkshire 5.6% and Typhoo 15.6%. The top 10 brands including own label have lost £59.8m in total.

Now a new storm is brewing for tea: commodity cost hikes following the Brexit vote. "Exchange rate movements have an impact on commodity prices, which are a significant part of our cost base," says Tata customer & shopper marketing director Peter Dries. "Tetley prices have not changed for some years as the cost of production has risen. We conduct regular reviews to determine when price increases might be necessary, and we're in the process of a review now."

So could Brexit end up costing Britain's tea drinkers? How will it impact the wider hot beverages market? And what are players doing to encourage growth? Can anything be learnt from the ongoing success of coffee?