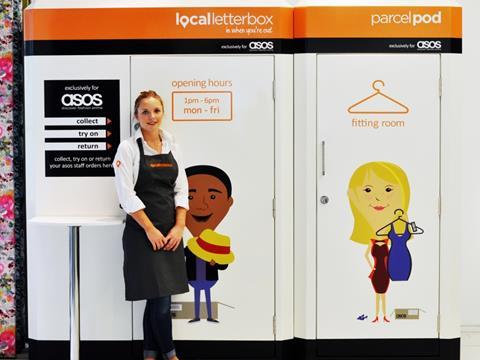 Supermarkets love click & collect. Proudly showing off their shiny new drive-thru operations, their temperature-controlled lockers or their forays into Tube car parks, the major multiples are smitten.
Not everyone enjoys such a harmonious relationship with click & collect, however. While the supermarkets are vowing to open hundreds of new pick-up points every year, the big names in the independent grocery sector are struggling to get even one off the ground. So what's stopping them?
The delay is especially surprising since so many shoppers want it. Planet Retail predicts the number of shoppers using click & collect will more than double from 35% to 76% by 2017 and the supermarkets are already cashing in. Tesco and Asda shoppers have long been able to order online then collect in-store, or from pick-up points in car parks, and in May, Morrisons launched lockers in a store in Wakefield after teaming up with Inpost. But the latest trend is standalone multi-temperature collection lockers. Asda first trialled one in November 2012 and wants 1,000 by 2019 (almost twice as many as it currently has stores). And in June, Sainsbury's joined Asda, Tesco and Waitrose by rolling out grocery collection lockers in seven Tube stations, offering a same-day service. .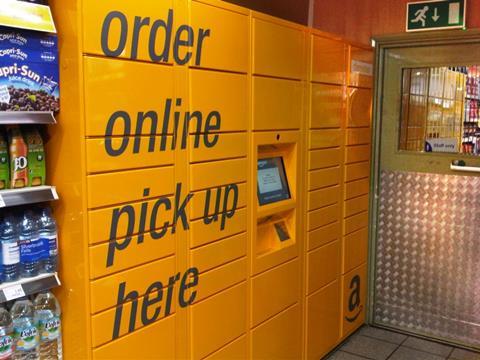 Contrast all this with the Co-op, which canned its first trial in April after six months. "We apologise, our click & collect trial has now finished," explained a spokesman of the single store pilot in Stockport, denying the trial had ended prematurely.
"We ran a trial alongside our work to rejuvenate our estate, which has so far seen over 60 stores converted to our Generation 2 format," says a spokesman. "The trial provided us with a rich insight, which we will use to inform our future thinking on online retailing, but our priority at present remains becoming number one in convenience retailing, and continuing the rollout of our successful Generation 2 format to more stores."
Costcutter predicted back in September 2013 that it would be able to offer click & collect by March 2015 as part of the new IT system it was developing in tandem with the switchover from Nisa to Palmer & Harvey - a process currently under way and set to complete by the end of July. However, the migration in Northern Ireland was hit by technical problems in April, and although the switchover is apparently on track, click & collect has been sidelined for the time being. However, unlike the Co-op it still plans to launch its first trial soon. "Our focus during migration to our new buy and supply system has been on the delivery of our Activ technology systems," explains Costcutter IT director Kevin Widdrington. "We are working with a number of partners to explore how best we can deliver an effective click & collect solution and an initial pilot programme will begin shortly. This will enable us to continue gathering insights from retailers and assist us in marrying together our technology systems and retailers' in-store operations to create a slick solution for both retailers and their customers."
"At Nisa click & collect may include making various meal deal solutions available through smartphone or tablet"
Arch rival Nisa isn't faring much better. Still at the planning stage last year, a spokeswoman says it has no launch date in the diary, but it's taking a slightly different tack, whereby click & collect "may include making various meal deal solutions available through a click & collect service, allowing customers to order a meal for tonight solution using a smartphone, tablet or computer. The user would then simply collect these products at a time that is convenient for them."
Third-party operations
CollectPlus
The biggest of the lot - 87% of the UK's online shopping population are within a mile of a CollectPlus shop in urban areas while 88% are within five miles in rural areas.
Locations: 5,500
Inpost
In May, Inpost inked a deal with Morrisons, with the first lockers up and running at the supermarket's Wakefield store, allowing it to offer click & collect.
Locations: 1,000
ByBox
Located at supermarkets, train stations, petrol stations, and more, customers have until midnight the day after the parcel has been delivered to collect it.
Locations: 400
Amazon lockers
Orders are delivered to an Amazon Locker location. When it arrives the customer receives a password via email or SMS that opens the locker door. They have three days to collect.
Locations: 300
Local Letterbox
Each 'parcelpod' is around 34 sq ft, comes with a member of staff and a changing room. It can also hand out instant refunds to customers.
Locations: 100
While the Co-op, Costcutter and Nisa remain stuck in the blocks, it's Spar that's arguably made the greatest progress among symbols and indies. It teamed up with Amazon, although after adding the lockers to 16 stores last year it has only rolled them out into one more since. How well Amazon is doing is hard to ascertain as any questions asked about the locker operation go unanswered, but there are around 300 Amazon locker locations around the UK in locations including universities, Tube stations, shopping centres and libraries, alongside c-stores.
A Spar spokeswoman says 1,000 Amazon parcels pass through a store in an average week - including returns - so the footfall benefits to whoever is hosting those lockers are clear. Indeed,PayPoint, which operates the CollectPlus network, claims additional footfall and subsequent purchases derived from offering click & collect can generate "on average a £1,300 increase in revenue per annum."
Some smaller symbols are meantime forcing the issue. Simply Fresh believes click & collect will play an importa role in its expansion (it wants 350 stores by 2019, up from 48 today).
So Simply Fresh has teamed up with Foodie Local. "Foodie empowers the independent grocer," says CEO Kalle Koutajoki. "It enables grocers to move online quickly and cost effectively and compete with multiples that have invested hundreds of millions in building their own bespoke solutions. It integrates with the retailer's existing systems and is cloud-based, resulting in rapid deployment, little or no further IT investment and considerable flexibility for growth. Retailers report average basket value increasing 10-fold, 30% increases in total store sales, a 25% increase in customer loyalty and in-store picking times halved."
Simply Fresh director Sukhjit Khera says the symbol group is preparing to launch Foodie-powered trials in two stores - Simon Biddle in Reddich and Mehmet Guzel in Bethnal Green - this summer. "It's just an additional service we can give to the customer to become more convenient. The potential is there for the retailer to put all their SKUs on and the consumer can see what's available in-store, purchase online, then collect," says Khera. "There is definitely demand for it, especially around the younger internet-savvy consumer. They don't fancy the queues. It will start with a four-hour window from order to collection."
Khera also sees an opportunity for independents to offer a wider range of products through click & collect. "If you've got a good wholesale partner maybe you could offer homeware, like microwaves, for example. The retailer could stock to order - just like Asda and Tesco do."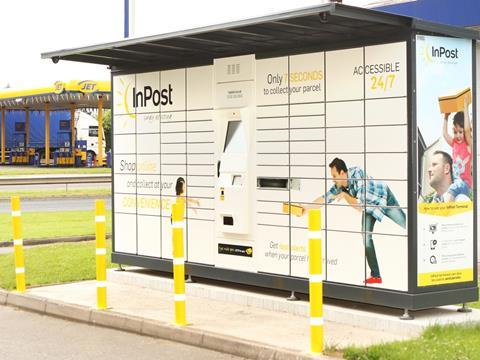 Cornershop Online offers a similar service to Foodie Local and claims the average shop can be up and running online within a week. Jai Singh, who runs a Premier store in Sheffield, says the website is "brilliant" as it has enabled him to "finally compete against the online competition. And online orders have a much larger basket spend, more than £30." Simply Fresh is also experimenting with lockers. Khera says it's "hard for people to even be in for a couple of hours during the week to receive a parcel" and fledgling outfit Local Letterbox offers an "innovative" solution that "makes a convenience store more convenient."
Local Letterbox COO Zoë Ombler says it has no plans to make its lockers temperature-controlled, and therefore suitable for fresh food and drink, as "this is well covered by the larger supermarket chains already and is not an area we wish to try and target."
However, all its 34 sq ft lockers will be staffed and have a changing room, allowing customers to try on clothes and return them, instantly, if they are not satisfied. "We'll even print the delivery label for them," says Ombler. "Simply Fresh were one of our earliest adopters and we're also pleased to have another independent with a large number of stores in the Yorkshire area on board."
It seems progress in joining the click & collection revolution is slow among indies and symbols - while the Co-operative Group appears to have ruled it out for the foreseeable future. There is still enthusiasm, however. The challenge for them all:how to get past first base.