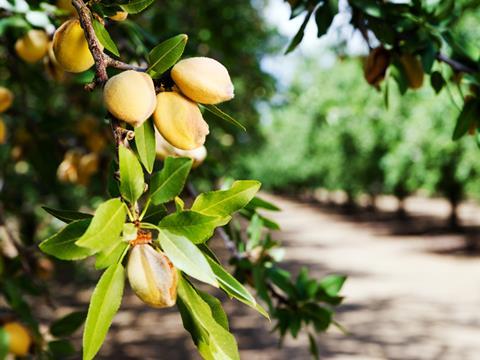 Food manufacturers can look forward to cheaper almonds this year thanks to an improvement in growing conditions in California, where prices have hit a three-year low.

California is the world's biggest almond producer and the biggest exporter of almonds to the UK, with shipments exceeding 13,000 tonnes last year, according to the Almond Board of California.

Prices for almonds in California plummeted by more than 50% from July last year to April - from over $10,000 per tonne to $4,600 - their lowest level since February 2012.

The price crash was not widely anticipated given the drought California has experienced in recent years. At this time last year, the market was under immense pressure, with forecasts that production would drop 4% to 1.8 billion lbs, pushing prices up to record levels during summer months.

However, after prices peaked in July, demand started to drop off and Californian almond shipments fell 11% year on year in the second half. Production was also higher than anticipated, reaching 1.9 billion lbs despite the drought.

Since then, much-needed rain and snow has arrived in California, replenishing the drought-depleted soil and filling empty water reservoirs. Crucially for almond production, the rains stopped during the flowering in February, allowing almost perfect bloom. Production for the upcoming season has been forecast at two billion lbs, 5% above last year [USDA]. Bearing acreage is ­projected to increase 1%.

Prices have risen slightly since April, but favourable growing conditions mean the upcoming harvest has the potential to exceed all expectations, leaving the market well supplied for months to come.