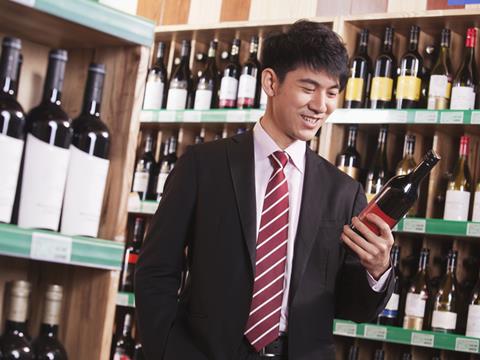 Prices for Australian wine grapes are bouncing back due to a growing thirst for red in China, according to Rabobank.

Australian wine grape prices have been depressed for over a decade, bottoming out in 2011 at less than half what they were in 2000 and remaining low in recent years, Rabobank's Wine Quarterly Q4 says.

But prices for Australian red grape wines - particularly those from cool/temperate climate regions - are back in growth this year in the wake of renewed import demand from China, where imports of Australian wine were up by 39.2% in value and 41% in volume in the first half of 2016.

China is increasing imports at a strong rate following a hiatus in growth in 2013-2014, Rabobank says. China's total bottled wine import volumes were up 42.1% year on year in the first six months of 2016, with big volume growth from Spain (+45.2%), Portugal (+20.2%), Chile (+31.8%) and France (+15.9%), as well as Australia.

Demand for bottled wines from the US continues to lag, and imports from South Africa have receded following a surge last year, it adds.

China also increased bulk wine imports by 26.7% in value and 16.85% in volume over the period, with Chile remaining the country's "primary source" for bulk wine, while Australia and France also play a role.

Global inventories of wine "appear fairly well balanced and stable" says Rabobank, although Argentina, Chile and the US are seeing "lighter levels of inventory than brand owners would like".

Chile's 2016 wine grape crop was 20% lower than the previous year, while Argentina's harvest was down 30% year on year, leading to reduced inventories and higher prices. Wine production has also fallen across Europe's big three wine producers France (-11%), Spain (-6%) and Italy (-2%).