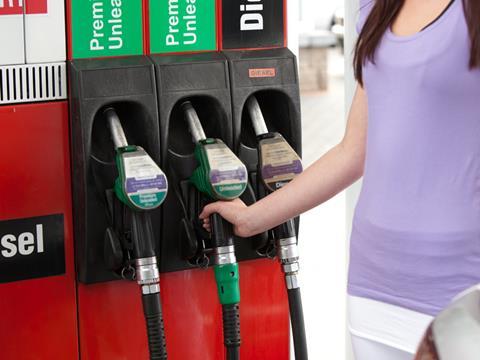 Shoppers are paying more at the pumps as the cost of petrol hits a two-year high.

UK drivers were paying more than 15p a litre or £8.25 a tank more for their fuel at the start of the year than in January 2016, according to the AA.

Over the new year weekend, petrol prices averaged 117.90p a litre compared with 102.69p at the same time last year, it says, while diesel reached 120.35p a litre compared with 105.99p 12 months ago.

UK pump prices have since risen further, with average petrol prices hitting 118.33p a litre and diesel reaching 120.97p a litre last week.

The price hikes follow an increase in crude oil prices in December after OPEC and some non-OPEC producers reached an agreement to cut production in a bid to lower global over supply, according to Mintec.

They follow a period of relatively low prices for fuel, with the price crash at the start of 2016, which saw petrol fall to 101.85p and diesel 100.78p in mid-February, leaving petrol car owners at least £1 a tank better off across the year, the AA says. In 2015, petrol had averaged 111.71p a litre and diesel 115.03p, while in 2016 petrol averaged 109.79p and diesel 110.50p.

"Drivers have had a bad start to 2017, seeing 1p, 2p and even 3p ticking up on the fuel price boards over the Christmas and new year holiday period. Petrol is back to where it was in December 2014 and diesel at a level last seen in July 2015," says AA spokesman Luke Bosdet.

According to the latest fuel sales figures from the Department for Business, Energy & Industrial Strategy, competitive pricing strategies helped the mults increase petrol sales last year.

Between January and September 2016, UK petrol consumption fell 1.2%, , but petrol sales among the big four supermarkets increased 2.1% to 4.412m tonnes.