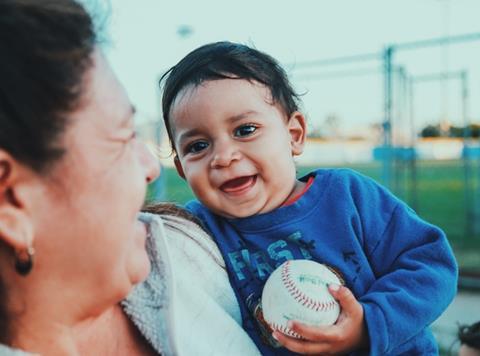 In the past 18 months or so, the news has been dominated by the turmoil caused by Brexit and dramatic changes in international politics. The everyday issues that used to make headlines have naturally taken a backseat, but that doesn't mean they have gone away. In fact, while governments are so preoccupied with constitutional affairs it is now the time for businesses to do what they can to support issues and protect those who need our help.
One of the issues I'm most passionate about is the tragic rise and rise of refugee families fleeing war, famine, genocide or religious persecution only to arrive in the UK tired and confused – and without the tools or finances to buy family essentials like nappies, clothes and, most importantly, food.
In 2017 the British Red Cross saw a 43% increase in refugee mothers needing basic, fundamental supplies to keep their families warm, fed and dry. This year the number has already increased again, by a further 16%.
Refugees who are parents or pregnant do get supported by the state – but often it is not enough to cover their basic costs. For example, pregnant women are eligible to receive an additional £3 a week from the 20th week of pregnancy until the baby is born. After 32 weeks they are eligible to apply for a one-off maternity grant of £300, to put towards the cost of pushchairs, nappies and other baby supplies. And when the baby arrives, they receive an extra £36.95 and an additional £5 for the first year of the child's life.
In practice, however, many experience significant delays in receiving some or all of this support. Women who do not receive cash payments cannot prepare properly for their new arrival.
At Piccolo we are all about helping support new mothers wherever we can, which is why I've just launched our One for One campaign to support the amazing work that the British Red Cross does across the UK to support these families in need.
Throughout the whole of December, we will be donating one infant meal for every Piccolo product bought in Tesco stores nationwide, to support destitute refugee families across the country.
But we are a small startup, and while I'm incredibly proud of what we're trying to do, I know that the impact bigger businesses can make would be life-changing to thousands of people in need.
For example, in 2014/15 Ikea donated a portion of all lightbulb and lamp sales to be used for renewable energy sources for refugees, and ended up raising more than $33.4m. Starbucks has pledged to hire 10,000 refugees by 2022. Rather than just donating a lump sum, these quirky and more unusual initiatives generate great news headlines, build brand love and spark debate: surely the ultimate goal for all businesses.
We've found UK retailers are keen to partner with brands who are making a social difference, too. The enthusiasm and support from retailers such as Tesco is the only way we have been able to make our One for One initiative happen, so I'd advise any brands wanting to make a similar move to find a partner who will champion their causes and support adventurous ideas for positive change.
As consumers, we all want to do more to help those in need on our streets or care centres, but often don't have the knowhow, or indeed time, to make a practical difference. Most businesses are now acutely aware of the importance of having an ethical arm to their business, but don't necessarily manage it in the most effective way for their own company. Initiatives such as these simple ones are compelling and attractive to consumers, who can make a simple choice at the supermarket till and effect a small change as a result.
In these busy and uncertain times, surely it is the role of businesses to take on the mantle of helping those who need it the most – and make it easy for consumers to get involved too.
Cat Gazzoli is founder of Piccolo babyfood